The Portrait Exposed, Sydney Photography Workshop
---
Next Available: Sat, 07 Apr 9:00AM
---
Description
This is an exciting and practical workshop where you learn to produce strong emotive and interesting portraits utilising the beautiful characteristics of natural light. Working with a model is a great way to learn how to pose and communicate with your subject.
In this workshop, we explore the fundamentals of portraiture and learn techniques that will best help you communicate your ideas.
You will learn how to understand the variables of natural light, and how to use these tools to achieve a variety of interesting styles and looks. Create powerful and engaging images while exploring various locations around Sydney University - from the classic architecture of the Quadrangle to the more hip tunnel, laneways and hidden areas next to more modern areas.
The Workshop:
A powerful portrait can challenge, enlighten, or disturb you. This is created by the connection between the photographer and their subject – the magical moment in time that captures an essence of your subject.
Whether you are taking portraits of family and friends, for business, or to produce creative portraits for exhibitions, it is important to understand the tools and qualities that make portraiture compelling and memorable.
We look at how to implement important decision-making processes as well as explore technical aspects of composition and lighting. We examine what the white balance icons mean and how changing the white balance affects the image. We learn how to use a high and low contrast range to create mood and atmosphere. We explore the use of bouncing and diffusing light and how to best shoot portraits in a variety of outdoor situations.
Understanding how to pose people and communicate your ideas takes time and practice. We give you plenty of opportunities to set up situations where you will gain confidence in directing and actualising your ideas.
What's Covered?
Discussion on portraiture and its various genres
A quick overview on creative controls
Memory, pixels, file sizes, and storage
Fill Flash techniques
How to diffuse and bounce light
Understand the nature of light
Exposing for highlight and for shadows
Advanced and creative composition
Lens perspective overview
How to pose your subject
How to work with your model and communicate your ideas
Setting a mood and creating atmosphere
How to pick your backgrounds and set a style
Weather:
If it looks like there will be unbearable weather on the day we will contact you early that morning to advise that the workshop will not operate. Otherwise, you should assume the workshop would operate as scheduled. In the event of cancellation, you can select an alternative workshop date.
+ More
Class Schedule
CLASS SIZE: Min 4/ Maximum 10 DAY OF OPERATION: Selected Saturdays TIME: 9 AM to 2 PM (5 hours). PLEASE ARRIVE 15 MINUTES AHEAD OF THE SCHEDULED DEPARTURE TIME
What you will learn
Discussion on portraiture and its various genres
A quick overview on creative controls
Memory, pixels, file sizes, and storage
What you will get
TUTORS: 1 professional Photographer (Sharon Hickey/Shane Rozario) and photographers Assistant. Subject to group size
MODEL: Included in the course fee
Detailed Aperture Club course notes will be emailed on completion of this photography workshop.
Kits are available for hire if you want to experience the full functionality and excitement of using a professional photographers camera. Kits include a camera body, a series of lenses and a flash. The cost is $75 for the Saturday, Session 1.
Kits are limited, so if interested, please book this when you book and confirm your workshop. We also have some tripods and monopods available if you don't have one, please enquire when booking.
---
What to bring
DSLR or a camera that has manual or adjustable settings. This can include small compact cameras.
A DSLR camera or camera with adjustable settings
Accessories such as lens hood/cleaning cloth
Memory card, plus 1 spare card (if you have it)
A spare camera battery
Your selection of lens
Camera manual
Flash (not essential)
Pubic transport / Parking
What to wear
Comfy walking shoes, Weather appropriate clothing, Sunscreen / hat
---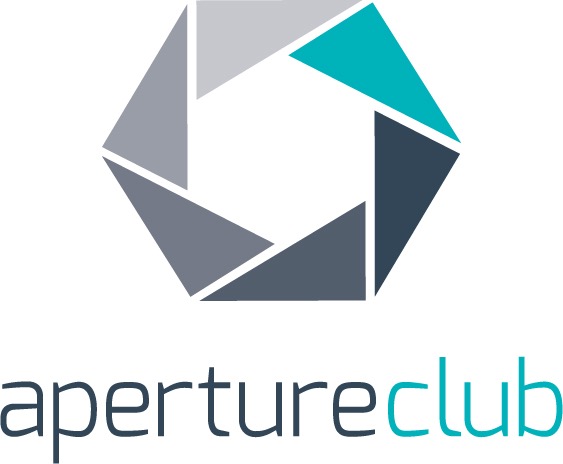 The Aperture Club runs photography workshops and tours that allow you to develop your creativity, meet like-minded people and be part of an evolving exciting club with endless possibilities.
The Aperture Club is a social classroom of practical and interactive learning.
The various photography workshops, tours, day and weekend excursions are designed to create an environment that helps you think like a photographer, understand observation and learn to capture what you see.
Discover your passion or just becoming more knowledgeable with your camera.
Allow yourself to explore new techniques and to develop a new understanding of photography.
Being part of The Aperture Club also allows you to get away from regular life, spend uninterrupted time meeting new friends, identify your interests and enjoy the fun and adventure of photography.
We look forward to you growing with us…
+ More
---
Terms & Conditions
Terms & Conditions
1). Registration and Payment
Full payment (and any associated extra's and booking fees) must be paid in full at the time of booking to ensure your place on the photography workshop or special event.
2). Cancellation and Refund Policy
1. If a photography workshop or special event is cancelled by us, or re-scheduled due to bad weather or any other emergency you can re-book onto another scheduled date for the same workshop or special event. If no alternative date is available a refund will be provided and must be accepted a full and final settlement.
2. If you need to cancel a workshop or special event, this must be made in writing (email) and the following cancellations fees will apply;
a. If cancelled 15 days (or more) in advance of the workshop or special event date, the cancellation fee is 50%.
b. No refund is available if you cancel 14 days (or less) before the start date of the workshop or special event.
3. The Aperture Club is not responsible for any other costs which participants may incur including but not limited to travel, car rental, insurance, photographic purchases and/or rentals.
3). Marketing
Through the course of the day, images of the group including individual participants may be taken and subsequently used for marketing of The Aperture Club. Please inform us prior to the photography workshop or special event if you prefer to be excluded from any images used to market The Aperture Club. Requests need to be made in writing (email) in advance of the workshop or special event start date.
4). Gift Vouchers – Conditions of Use
1. Gift vouchers are to be redeemed by person named on the voucher only and can be exchanged for any workshop or special event offered through The Aperture Club.
2. Gift vouchers can not be redeemable for cash.
3. Gift vouchers may be used as part or full payment for any workshop or special event. If the fees are more than the amount specified on the voucher the bearer of the voucher must pay the additional fees, being the difference between the value of the voucher and the total cost of the workshop or special event being booked. If the cost of the workshop or special event is less than the amount specified on the voucher, no refund is provided.
3. Gift Vouchers must be redeemed with 365 days of the date of purchase.
5). Workshop Schedule and Agenda
All photography workshops and special event schedules and plans are subject to change at our discretion depending upon, but not limited to, adverse weather, health and safety considerations, or any other factor as determined by us.
6). Limit of Liability
The Aperture Club; Sharon Hickey, Shane Rozario and Warren Smith accept no liability for death, illness, accident or injury or loss or damage to photo equipment or personal belongings during the course of any workshop or special event, or in transit thereto. We do not accept any responsibility for loss or additional expenses due to delay or changes in the services provided. We reserve the right to change our arrangements should conditions necessitate, or to cancel any aspect of the workshop or special event due to exceptional circumstances. The Aperture Club's liability shall be limited to the total value of the workshop or special event. The Aperture Club is not liable for any indirect or consequential loss. By booking and paying for any workshop or special event offered by The Aperture Club, participants acknowledge that they are aware of the risks of personal injury and deem themselves physically capable of safely taking part in the workshop or special event. Further they release The Aperture Club, Sharon Hickey, Shane Rozario, Warren Smith, guest presenters, guest speakers, assistants, trainees and models from all liability for death, injury, illness, accident or loss of personal property or expenses associated with participation in the workshop or special event.
7). Your Agreement to this contract
In reserving a place on the photography workshop or special event and paying the appropriate fee/s, you agree to accept all of the above terms and conditions. The person who makes the booking does so on behalf of all of the individuals included in that booking; all are bound by the same terms and conditions.
8). Meetup
For terms and conditions associated with a Meetup, please refer to the general 'Terms and Conditions' listed on the Meetup website, which you agreed to when you registered as a Member of Meetup.
+ More
---