Posy Making Workshop with LVLY
---
---
Description
Have you ever been in search for the perfect "I know you've had a crappy week" present? Or perhaps something that says "You make me smile"? Or what about a unique "Congratulations, I hear you are crazy enough to be having baby #4" pressie? Well if you have ticked one or more of those boxes, then LVLY is your new best friend. Specialising in 'making people's days', LVLY will curate and deliver a posy and gift package to your door, ON the day you order it. Yep - order today, receive today. Couldn't get much easier than that....
And because LVLY is well… exactly that, they are here to teach us how to make the perfect posy ourselves! We are joining forces to treat you to a morning of splendidness, as you learn the how-to's of posy making, whilst enjoying a good ol' fashioned morning tea. Bring your Mum or your BFF and make it a morning to remember. Isn't that lovely!
Important Info
The Windsor Workshop is located on level 1 of 115 Chapel Street, Windsor. Windsor train station is a 4 minute walk, or jump off at Duke Street stop on Tram 78. All day parking is available behind Paint Spot, Windsor (opposite the station) for around $7/day.
Our workshops are suitable for persons 16 years or older.
Please note, you will be photographed at this event
Terms and Conditions/ Cancellations
The Windsor Workshop reserves the right to cancel any scheduled workshop. The reasons this may occur are (a) if a workshop does not reach the minimum number of students or (b) an Artist or Workshop Facilitator falls ill. In the unfortunate circumstance of a workshop being cancelled, students will be notified at least 2 days before the commencement of the workshop and a credit note will be issued to be used at a later date. Unfortunately we are unable to offer refunds if the class is cancelled.
If you are unable to attend your workshop, please let us know within four days of your workshop and we will give you a credit note to be used at a later date, or transfers are available upon request. No credit notes will be issued for cancellations when less than four working days' notice is given.
+ More
Class Schedule
Saturday 7th October, 10am – 12pm
What you will learn
How to prepare flowers for a posy
The basics of posy making
Presenting your flowers in your custom jar
What you will get
A personalised jar to take your posy home in - this will be a special limited edition jar in collaboration with Sarah Hankinson.
Flowers galore to make your posy and all other tools, materials and information needed to complete your posy.
The special chance to win a LVLY Hamper - who said Lucky Door prizes were a thing of the past??
The chance to purchase LVLY products on the day.
Oh, and a morning tea fit for the Queen!
---
What to bring
Please bring bucket loads of enthusiasm - you will be unleashing your unfounded creativity.
What to wear
Think garden party.....
Appropriate for
This class is for all skill levels, and flower enthusiasts.
---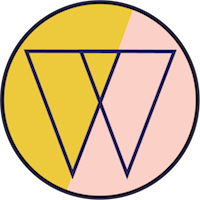 We are a creative hub for the arts / crafts / design movement providing workshops and events to inspire.
We seek out and promote local Melbourne based Artists.
We unleash the unexplored creativity in people.
We provide a social gathering for people to slow down and team up.
We create a sensory experience that will get people talking.
+ More