Like weely giveaways? Like exclusive classes? Like special offers?
Then your'll love our Newsletter!
Customer Experience for Enterprise
---
---
Description
At a Glance
In this 1 hour introductory session you will receive a high level overview of user experience.
User Experience
User experience (UX) focuses on having a deep understanding of users, what they need, what they value, their abilities, and also their limitations. UX best practices promote improving the quality of the user's interaction with and perceptions of your product and any related services.
What You Will Get
An overview of what UX is, why it's important and an introduction to different UX topics, such as:
Information Architecture – the secret ingredient to creating a great experience with your app or website
Lean UX
Wireframing and User Interface Design
User Testing Enterprise Applications
Usability Testing on a budget – Doing it without a lab and two-way mirrors
Improving the User Experience of your Intranet
Creating Personas
Card Sorting Workshops – How and Why
Online Card Sorting
Guerrilla Testing your App's User Experience – How to do it and what to look out for.
Collaborative Design Workshops – Everyone is a designer
Measuring the difference you make to the User Experience: Benchmark Testing
Who Should Attend This Class?
This introductory class is designed for marketers, product managers, project managers, web developers and professionals with a general interest in learning about UX.
Pre-Requisities
Where To From Here?
UX Fundamentals (4 hour workshop)
What To Bring
Pad and pen
The right side of your brain
Dress Code
Anything from suits and ties to jeans and Chuck Taylors! Innovation isn't dependent on dresscode.
Group Bookings
Contact the team at info@collectivecamp.us or (03) 9996 1257 to enquire about group bookings.
Location
Our workshops and classes can take place both on campus, on-site at your organisation as well as third party sites and events such as conferences.
About The Instructor
Florian Nachreiner has over 10 years experience in managing and evangelising, defining and designing, evaluating and testing, inspecting and recommending, communicating and defending, wireframing and prototyping, documenting and specifying the user experience. He has spent time in senior UX roles at companies such as Medibank, ANZ, Siemens, ABB and is currently the Lead UX Specialist at consulting and technology firm Oakton.
+ More
What you will learn
Learn what this thing called User Experience is all about and what it means to you and your organisation.
What you will get
Get an intro to a broad cross section of UX topics in order to help gauge areas of interest most relevant to your circumstances.
---
What to bring
Pad and pen
The right side of your brain
What to wear
Anything from suits and ties to jeans and chucks...innovation is not dependent upon dress code!
---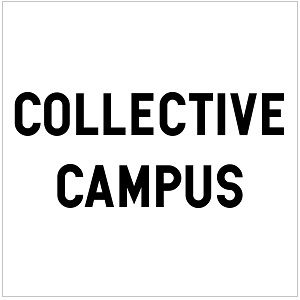 Open Innovation Hub where Startups and Corporates alike can Learn, Connect, and Innovate - together.
Offering short, high-impact classes and workshops on Lean Startup, Digital Marketing, Data Science, Design Thinking and Agile Methodologies.
Disrupt yourself, before someone else does.
+ More