Like weely giveaways? Like exclusive classes? Like special offers?
Then your'll love our Newsletter!
Branding vs Customer Relationships Panel Talk
---
---
Description
"Acquirers have decisively moved from investing into businesses with strong brands to businesses with strong customer relationships."

Why Strong Customer Relationships Trump Powerful Brands, HBR April 2015
Earlier this year, Harvard Business Review published an article stating the value of branding is diminishing, and strong customer relationships trump powerful brands. Join us for a 2-hour panel talk about the growing importance in building strong customer relationships, and how digital technology has changed the importance of a 'brand'. Learn what your business should be focusing on, how to build powerful, efficient customer relationships, and the art of effective brand management. We'll be hosting a panel discussion, keynote speakers and networking with key thought leaders, agencies and community managers.
Confirmed speakers
Mark Cameron - CEO of Working Three
Mark is the head consultant at W3Digital, a customer experience innovation consultancy that works with clients such as The Body Shop, GlaxoSmithKline, Fonterra and the Special Olympics. To date, W3's proprietary sensor system has analysed the behaviour of 2.3 million shoppers for leading national retailers and shopping centres across Australia. Mark also writes about digital strategy and customer experience in columns for BRW, Marketing Magazine, Social Media Today, Digital Ministry, Social Media Monthly and Smart Data Collective.
David Ansett - Founder of Truly Deeply
From developing brands for some of the best known names in the Australian business landscape to working with the who's-who of local entrepreneurs, Dave's the thinker business and brand leaders turn to for increasing their competitive advantage for long-term growth.Truly Deeply provide strategic guidance on creating a differentiated value proposition for your business, supported by brand definition to direct your business behavior and communicated by brand identity and campaign to connect with your market.
Daniel Fine - Senior Consultant at The Customer Experience Company
Daniel Fine is the Senior Customer Experience professional, specialising in Customer Strategy and Innovation, Insights and Design and Voice of Customer (VoC) at The Customer Experience Company.
The Customer Experience Company is a design & consulting organisation in Australia that specialises in customer-centric transformation. CEC works with enterprises in financial services, telecommunications, government and retail, on some of the most innovative change and transformation projects and programs.
If you're interested in participating or have any questions about customer experience, service design, and branding please get in touch at info@collectivecamp.us
+ More
What you will learn
How digital technology has changed the value of branding
How to build strong customer relationships
Good fundamentals of customer experience design
---
What to wear
Anything from smart casual to corporate
---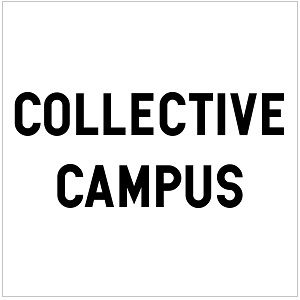 Open Innovation Hub where Startups and Corporates alike can Learn, Connect, and Innovate - together.
Offering short, high-impact classes and workshops on Lean Startup, Digital Marketing, Data Science, Design Thinking and Agile Methodologies.
Disrupt yourself, before someone else does.
+ More