Like weely giveaways? Like exclusive classes? Like special offers?
Then your'll love our Newsletter!
Description
At a Glance
In this one hour workshop you will receive an overview of what SCRUM is and how it can radically improve the management and success of projects in both small to large organisations.
Scrum is an agile way to manage a project, usually software development. Agile software development with Scrum is often perceived as a methodology; but rather than viewing Scrum as methodology, think of it as a framework for managing a process.
What You Will Get
An overview of the entire SCRUM development process
An introduction to the agile manifesto and principles
An appreciation for how agile project management differs from and improves on traditional, waterfall methods
An overview of SCRUM team and roles
An appreciation for communication methods within teams using SCRUM
An overview of the pre-game, game and post-game phases of SCRUM
An overview of the six different types of meeting that SCRUM teams hold in order to successfully deliver working and effective product
An overview of capturing user stories or features using different tools, capturing priorities in product and sprint backlogs
Who Should Take This Workshop?
This workshop is developed for any professional who has an interest in Agile projects.
This includes business customers, users or partners, product owners and team members.
Professionals interested in moving to Agile, including: project managers, project leads, project sponsors, IT manager/directors business analysts and developers/programmers would also benefit from this crash course in Agile.
Pre-Requisities
Where To From Here?
What To Bring
Pad and pen
The right side of your brain
Dress Code
Anything from suits and ties to jeans and Chuck Taylors! Innovation isn't dependent on dresscode.
Group Bookings
Contact the team at info@collectivecamp.us or (03) 9996 1257 to enquire about group bookings.
Location
Our workshops and classes can take place both on campus, on-site at your organisation as well as third party sites and events such as conferences.
About The Instructor
Steve Glaveski is a certified Agile practitioner and spent time working at both Macquarie Bank and Ernst & Young, where he consulted for numerous ASX50 and NASDAQ listed clients, before embarking upon his own entrepreneurial journey. He used lean startup principles to validate assumptions underlying his first startup, Hotdesk, which lead to a successful fundraising round, before growing the office sharing platform to almost 1,000 locations across AsiaPac.
He has since gone on to advise other early stage tech-startups and is a co-founder of Collective Campus, sighting an archaic mentality of "the way things have always been done around here" as a key motivator for wanting to get into the space. Steve is also a regular innovation blogger, having written for Venture Beat, Startup Daily and Shareable in addition to independent publishing on LinkedIn.
When not immersing himself in all things business and innovation, Steve can be found hitting weights in the gym, cycling down Beach Road, catching a live band on AC/DC Lane or enjoying some smashed avocado on toast at one of Melbourne's many famous inner city cafes.
+ More
---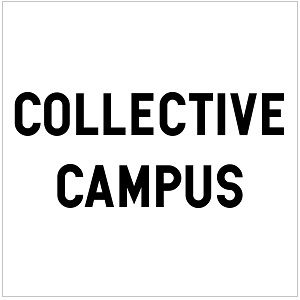 Open Innovation Hub where Startups and Corporates alike can Learn, Connect, and Innovate - together.
Offering short, high-impact classes and workshops on Lean Startup, Digital Marketing, Data Science, Design Thinking and Agile Methodologies.
Disrupt yourself, before someone else does.
+ More