Like weely giveaways? Like exclusive classes? Like special offers?
Then your'll love our Newsletter!
The Impact of Company Culture and Values on Enterprise Innovation
---
---
Description
At a Glance
This roundtable discussion will focus on one of the key inhibitors to innovation within a large organisation, be that a for-profit enterprise, Government agency or NFP.
We will be exploring the values that inhibit innovation over some nibbles and drinks.
Just some of these values include:
• Risk mitigation by analysis, as opposed to doing
• Short term, incentive driven mindsets as opposed to long term strategic planning
• Failure to challenge the status quo and the "way things have always been done around here" mentality
• Threats seen as threats, not opportunities
• Resources allocated based on appetite of existing investors and customers and not skating to where the puck will be
• Not embracing failure as a means of learning and improving
The discussion will kick off at 6:30.
We look forward to seeing you in September!
Group Bookings
Contact the team at info@collectivecamp.us or (03) 9996 1257 to enquire about group bookings.
Location
Collective Campus (Level 1, 20 Queen Street, Melbourne VIC 3000)
When
Wednesday 9th of September, 6pm - 8pm.
+ More
What you will learn
About inhibitors of innovation within large organisations, including for-profit enterprises, government agencies and NFPs.
What you will get
The opportunity to discuss and learn key concepts of the topic with like-minded peers.
Nibbles and drinks and a chance to explore the space!
---
What to wear
Anything from suits and ties to jeans and Chuck Taylors! Innovation isn't dependent on dresscode.
---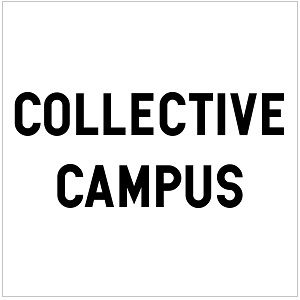 Open Innovation Hub where Startups and Corporates alike can Learn, Connect, and Innovate - together.
Offering short, high-impact classes and workshops on Lean Startup, Digital Marketing, Data Science, Design Thinking and Agile Methodologies.
Disrupt yourself, before someone else does.
+ More