Modern JS in the Browser with ECMAScript 6 and 7
---
---
Description
At a Glance
How we write JavaScript is now at a crossroads with transpilers and compilers being the only way to embrace JavaScript's new features while ensuring any cross browser compatibility.
In this one day course, we'll introduce JavaScript's most compelling new features, help you understand your options for transpiling, debugging with source maps, build configuration and linting for ES 6 and 7.
As a result of this course, you'll have a solid grasp of the best new features introduced in ES 6 and ES 7 and have a workflow and tools for using these features in new and old browsers alike.
Who Should Attend This Class?
Developers interested in brushing up on Javascript's most compelling new features.
Perks
Hang back after the class and code with Ryan to cement your learnings. This will be accompanied with Pizza and Beer. Perfect.
What To Bring
You will need your own laptop for this course. MACs and PCs equally welcome.
Group Bookings
Contact the team at info@collectivecamp.us or (03) 9996 1257 to enquire about group bookings.
Location
On Campus, at Level 1, 20 Queen Street, Melbourne VIC 3000.
About The Instructor
Ryan's worked for Government, Higher Education and startups but it was after his three year stint in Silicon Valley, working for LinkedIn that he unlocked his combined passions of programming and teaching.
Now that he's back in Australia, he's taught the Front-End Web and iOS with Swift Part time courses at General Assembly, as well as running RabbitBird; a small Consultancy focusing on Technology, Coaching and Training.
In this age of seemingly new frameworks every week and new languages every year, it can be hard to sort the signal from the noise. This is what Ryan aims to do, helping individual developers and teams use the best that modern tools and technology have to offer while crafting sustainable and longterm strategies.
+ More
What you will learn
Breakdown of Javascript's most compelling new features
Debugging with source maps
How to build configuration and linting for ES 6 and 7
What you will get
A solid grasp of the best new features introduced in ES 6 and ES 7
How to utilise these new features
---
What to bring
The right side of your brain
A laptop (MAC or PC), we don't discriminate
What to wear
Anything from jeans and chuck taylors to suits and ties. Innovation isn't dependent on dress code.
Appropriate for
Developers, Programmers, Javascript, Javascript Developers
---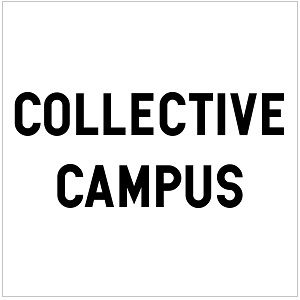 Open Innovation Hub where Startups and Corporates alike can Learn, Connect, and Innovate - together.
Offering short, high-impact classes and workshops on Lean Startup, Digital Marketing, Data Science, Design Thinking and Agile Methodologies.
Disrupt yourself, before someone else does.
+ More