Like weely giveaways? Like exclusive classes? Like special offers?
Then your'll love our Newsletter!
Delivering DevOps - An evening with Thoughtworks, REA and Sixtree.
---
---
Description
Delivering DevOps: An Evening With... REA, Thoughtworks & Sixtree
"Development (Dev) and Operations (Ops) have traditionally been distinct elements of IT organisations - developers produce to a schedule; operations teams take time to test and deploy. But success in the digital age means delivering new and exciting experiences to users before competitors. Technology teams need to move fast, but old business structures inevitably slow them down. Bringing Dev and Ops closer together is crucial to keeping pace while still delivering solutions with certainty." - Odecee on Enterprise DevOps
MC'd by Mike Ebinum from Seed Digital, come and hear from thought leaders who are living and breathing DevOps in this instalment of our evening with... series.
Schedule
6pm - 6:30pm: REA keynote talk + Q&A
6:40pm - 7:20pm: Thoughtworks keynote talk + Q&A
7:20pm - 8pm: Panel + Q&A
8pm - 9pm: Networking Drinks & Nibbles
MC
Mike Ebinum, SEED Digital
Mike is co-founder and CTO of digital consultancy SEED and has previously worked for the likes of Deloitte Digital, Isobar and DT.
Speakers
Javier Turegano, REA
Javier is the Global Infrastructure & Architecture Manager @ REA and will be delivering a talk on DevOps 101.
Andrew Jones, Thoughtworks
Andrew is a software developer for Thoughtworks and organiser of the DevOps Melbourne meetup community.
Andrew will be speaking about the Recipe For DevOps Secret Sauce. So, you're ready to start your DevOps journey. Great! You fire upJenkins, start Dockerising your apps and deploy them to AWS. Do you feellike you're doing DevOps yet? Spoiler alert: probably not.The heart of DevOps is communication and culture. The hard problem in aDevOps journey is empathy. When devs and ops don't understand eachother, we can automate everything and still have our systems grind to ahalt when something goes wrong.In this talk, we'll explore some of the techniques I've tried forgetting both technical and non-technical folks from a variety ofbackgrounds, in different roles, working in different teams to startworking together more effectively, and what I've learned.
Panelists
Javier Turegano, REA
Andrew Jones, Thoughtworks
Saul Caganoff, Sixtree
Saul is the chief technology officer of Sixtree, cloud consultancy and systems integrator.
- - - - - - - - - - - - - - - - - - - - - - - -- - - - - - - - - - - -- - - - - - - - - - - - - - - - - - -
" A company that gets software written faster and better will, all other things being equal, put its competitors out of business" - Paul Graham (YC)
Who Should Attend?
If you answer yes to any of the following questions then the DevOps course is for you.
Are you a developer looking for a quicker way to develop and build products?

Are you working for a large company and would like to use DevOps techniques to streamline moving from development to production?

Looking to implement the lean startup within a large company or an SME?

Looking to get involved in internal innovation projects at a large company?
+ More
---
What to bring
The right side of your brain
What to wear
Anything from jeans and chuck taylors to suits and ties. Innovation isn't dependent on dress code.
---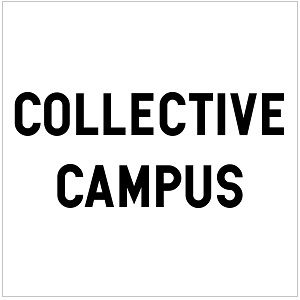 Open Innovation Hub where Startups and Corporates alike can Learn, Connect, and Innovate - together.
Offering short, high-impact classes and workshops on Lean Startup, Digital Marketing, Data Science, Design Thinking and Agile Methodologies.
Disrupt yourself, before someone else does.
+ More