Like weely giveaways? Like exclusive classes? Like special offers?
Then your'll love our Newsletter!
3D Printing and 3D CAD Masterclass Series
---
---
Description
Ever wanted to learn how to 3D Print? Here's your chance!
With 3D Printing entering the mainstream, there's no better time to learn! Protoworks, in collaboration with Collective Campus, will be running a 3D Printing Masterclass series which will teach you everything you need to learn about 3D printing, all the way from an idea in your head to a physical object you can hold in your hands.
Each masterclass will cover different aspects of 3D Printing. During this series, you'll learn how to:
Move & manipulate objects in a virtual 3D space using 3D printing slicing software

Use the free software Tinkercad and Onshape to create objects that are scaled to real-world dimensions
Use Cura, a 3D printing slicing software and understand the 3D printing workflow

Build moving assemblies as well as individual parts that will function as intended when manufactured

Create 3D printable objects & submit them for printing using Ultimaker 2 printers

Work in teams to solve simple design & engineering challenges
Classes schedule:
Class 1 (29/02): Introduction to 3D Printing Technologies and 3D Cad
An introduction to various 3D printing technologies and materials, as well a basic overview of user 3D CAD ThinkerCAD. This class is highly recommended, especially if you're completely new to the world of 3D Printing!
Class 2 (01/03): Ultimaker 2 Basic Use, Prototyping & Basic 3D CAD Design
A detailed explanation of a 3D printing workflow, thermoplastic materials, basic use of the Ultimaker 2, and an introduction to the latest innovation in Cloud-Based 3D CAD software, Onshape
Class 3 (03/03): Building a Business Using 3D Printing. Extra 3D CAD Design Tips
Put your new skills to use, Intermediate 3D CAD functionalities with a design challenge using Onshape).
We'll also go through Additive Manufacturing case studies, focusing on some of the successful new businesses (locally and internationally) that take advantage of 3D printing to achieve either mass customization or innovative product design that cannot be achieved using traditional manufacturing methods.
There will also be an overview of Design/Scrum Sprint concepts, project management processes used by manufacturers to work through projects faster.
This masterclass series is designed for absolute beginners, and will be part theoretical, part hands-on to give you a thorough overview of everything you need to know. There will be also plenty of time for Q&A after each session.
What you'll need to bring
Just your laptop, with Cura already installed! (Cura is free!)
Who will be teaching
Protoworks is Australia's first specialist in 3D printing education and Lean Product Development (LPD) consultancy.We provide classroom workshops across Australia and introduce the general public to the same 3D printing technology used by professionals in product design, engineering, and creative industries.
We also introduce participants to the creative and lean startup skills they'll need to bring their ideas to life.Protoworks is led by Hans Chang, an Electrical Engineer with an MBA from UCLA Anderson. Having spent the past four years in Silicon Valley, helping giants like SanDisk bring new products to market, Hans injects his real-world experience into each workshop. Hans is a NextFab® certified 3D printing instructor as well as a ScrumMaster.
High­level Introduction to 3D printing technologies with a focus on desktop FDMtechnology, PLA material, and the beginner 3D CAD ThinkerCAD
+ More
What you will learn
The basics of 3D Printing - 3D printing methods, materials and machines
How to bring your ideas to life
How to use CAD software such as Cura and TinkerCAD
What you will get
A firm understanding of CAD and 3D Printing processes, methods and workflow
---
What to bring
A laptop, with Cura already installed (Cura is free!)
Appropriate for
Anyone of all ages interested in 3D Printing
---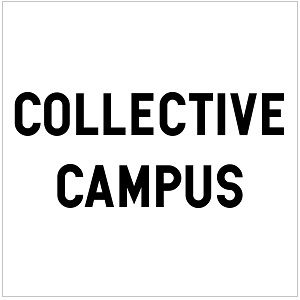 Open Innovation Hub where Startups and Corporates alike can Learn, Connect, and Innovate - together.
Offering short, high-impact classes and workshops on Lean Startup, Digital Marketing, Data Science, Design Thinking and Agile Methodologies.
Disrupt yourself, before someone else does.
+ More