Latte Art with World Champion Caleb Tiger
---
---
Description
We're excited to collaborate with World Latte Art Champion, Caleb "Tiger" Cha to bring you a series of classes designed to bring your pouring to the next level.
Ideally this class is suited to people who are able to pour basic patterns. Whether you're a budding home barista or pouring 200 coffees a day in a cafe, we invite you to join us.
This class is designed to be small and focused. Caleb will work individually with you to rectify any problems you are experiencing with latte art.
+ More
What you will learn
Advanced pouring for latte art
Trouble shooting pours
Creating your own unique patterns
What you will get
Learn latte art from the World Champion
---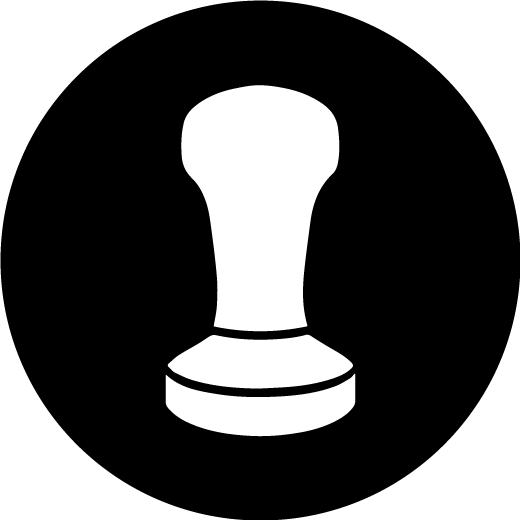 We are a specialty coffee training school located in Melbourne, Australia and have classes suited to home enthusiasts through to aspiring baristas and business owners.
In our barista courses, we will teach you the latest coffee making techniques that are relevant to the modern day cafe.
Our barista training facilities are fully equipped with the latest equipment and machinery to ensure a quality training environment.
+ More
---
Terms & Conditions
1.0 ADMINISTERING OF BARISTA COURSES
The following policy relates to the extremely rare case that we do not have sufficient student numbers to run a course. Please note this is extremely rare and has only been invoked three times in the last 5 years.
1.1 Sometimes we (The Espresso School) are unable to run advertised barista courses due to unusually low enrolment numbers. We will advise you the day before and/or on the day of any such cancellation of a barista course via telephone and/or email. You may reschedule to another course date or simply be refunded in full.
1.2 Late comers who are more than 20 minutes late will be denied entry to the class. Students will be treated as absentees and required to reschedule as per section 4.0 of this document.
Extreme weather policy
1.3 The building The Espresso School is located in is North facing, as such is exposed to direct sunlight all day. If the maximum temperature for the day is expected to be 35 degrees Celsius or more by the Bureau of Meteorology, afternoon (Level 2 and Level 3) classes may be deferred to the next scheduled session. Whilst we do have air-conditioning inside, it cannot deal with the combined extreme heat load from outside plus the internal heat generated from 5 commercial espresso machines and a commercial dishwasher. Morning classes (Level 1) will be unaffected and run as scheduled. Students will be notified via email of any such deferment via WeTeachMe.
2.0 CANCELLATIONS AND REFUNDS
Due to the small numbers of students per course:
2.1.0 You can cancel this order within 24 hours after we have received it. All cancellation requests must be emailed to us via our contact page located at http://www.espressoschool.com.au/contact and quote your order/reference number.
2.1.1 If a refund is approved, the refund shall be returned to you via the method used to process the original transaction.
2.1.2 Any refunds via WeTeachMe will be less any transaction fees incurred by the vendor (The Espresso School).
2.2.0 No refunds or cancellations for barista courses will be allowed within three (3) days or 72 hours of the scheduled barista course or event.
2.2.1 If a barista course is paid and received within three (3) days or 72 hours of the scheduled barista course, you may still cancel your booking and receive a refund within 24 hours as per Section 2.1.0 above.
2.2.2 If you have chosen to complete multiple barista courses, once your first barista course has begun, no refunds will be issued. There is no time limit in which your remaining levels must be completed. We remain committed to delivering the courses you have enrolled in.
3.0 RESCHEDULING POLICY
3.1 No rescheduling of barista courses will be allowed within three (3) days or 72 hours of the scheduled barista course or event unless a $52 rescheduling fee is paid, including bookings made within the 72-hour window. Please ensure you are available on the day and time you have enrolled in. To reschedule your class, please fill out the rescheduling form on our website.
4.0 ABSENTEES
The following section relates to students who have failed to attend their booked barista course.
4.1 Students who fail to attend their booked barista course must pay a $63 fee to reschedule a new class date within 1 week (7 days) of the original booked barista course date.
4.2 All rescheduling requests must be received via email through the form on our website. This allows us to create a clear timeline of events.
4.3 Failure to rebook a new barista course date within 7 days of the original booked barista course date via email will result in forfeiture of the entire course fee. It is your responsibility to rebook a new session within 1 week of the original date.
5.0 GIFT VOUCHER POLICY
The following policies relate to Barista Course vouchers and Home Barista vouchers.
5.1 Gift vouchers are valid for a period of six (6) months from the date of purchase and must be redeemed within this six (6) month period. Every gift voucher will state its expiry.
5.2 Failure to redeem the voucher before the expiry date will result in forfeiture of the entire gift voucher fee.
5.3 Gift vouchers are not transferable for money or any other goods/merchandise.
5.4 No refunds on gift vouchers will be given.
+ More
---