Like weely giveaways? Like exclusive classes? Like special offers?
Then your'll love our Newsletter!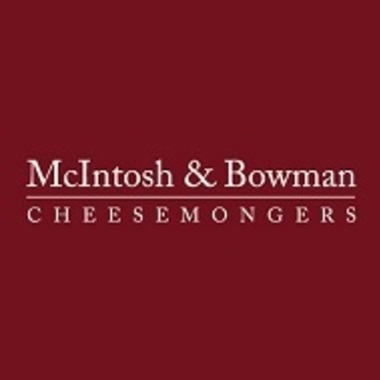 ---
6
Classes
13


Students

0
Reviews
Description
As Australia's largest cheese education and appreciation company, we specialise in tasting events with Artisan and Farmhouse Cheeses produced by the very best cheese makers from Australia and around the world.
We support and promote cheese makers who use the kind of traditional cheese making techniques that are endangered by modernisation and standardisation in the food industry. We and are proud advocates of 'Slow Food' principles, which protect the biodiversity and quality of our supplier's cheese. With these suppliers, our principled foundations and a commitment to excellence in presentation, research and anticipating customer needs, McIntosh and Bowman set the standard in cheese catering and education.
We aim to boost the Australian public's knowledge of and interest in the wonderful world of cheese through a series of appreciation courses, activities, cheese making workshops and local and international cheese tours.
Since 2006 McIntosh & Bowman Cheesemongers have been offering cheese lovers of Australia the opportunity to explore and indulge their passion for all things cheese with a variety of tasting events, culinary tours and cheese making workshops.
International Cheese Expert, Claudia Bowman (nee McIntosh), of the 'McIntosh & Bowman' partnership is the face of the company and has been the driving force and inspiration, drawing from her original and exceptional experiences abroad.
Her passion for cheese is immense and for the past 11 years she has immersed herself in cheese focused activities around the world.
+ More
---