Complete Urban Farmer Course
---
---
Description
Join experienced horticulturist and permaculturist, Justin Calverley as he introduces you to the world of urban farming. The Complete Urban Farmer course combines 14 sessions including an introduction to permaculture, chookcare, bee keeping, propagating and seed saving, community gardens — the list goes on!! This program will give you the skills and knowledge to apply to your own urban patch or help you decide if a career in horticulture/permaculture is for you.
Justin's The Urban Farmer book is now the course text and a copy of which is included in your course fee.
Session Outline:
Session 1 Introduction to permaculture principles
Session 2 Soils and their preparation
Session 3 Composting, worm farming and fertilisers
Session 4 Organic fruit and vegetable production
Session 5 Organic fruit and vegetable production
Session 6 Propagation
Session 7 Seed Collection and Storage
Session 8 Pest Disease and Weed Management
Session 9 Harvesting, storing and preserving
Session 10 Chookcare
Session 11 DIY Backyard Construction
Session 12 Growing Bushfoods
Session 13 Beekeeping
Session 14 Community gardens, community supported agriculture (CSA') and
Meet the trainer: Justin Calverley
Horticulturalist and permaculturist with over 20 years experience and will be the lead trainer for the Urban Farmer course. He has extensive knowledge and experience in permaculture, garden design, organic gardening and native bushfood plants. He specialises in edible gardens and is an expert in fruit tree cultivation and pruning. For over 10 years Justin has taught workshops at CERES in sustainable gardening and permaculture. Justin was a regular broadcaster on 3RRR's 'Dirty Deeds" and is a presenter on Ch 31's " The Garden Tap."
This is an ACFE Approved Pre-accredited Course where the cost is subsidised for eligible participants. ACFE Information and Eligibility.
ACFE Eligible participants are deemed eligible through an interview process with our career pathways officer. The costs for these participants are
Full $140, Concession Card Holders $107 - ACFE Information and Eligibility.
Contact Karen Mengell on 9389 0127 or karen.mengell@ceres.org.au for more information and to book an interview.
+ More
Class Schedule
Duration: 10am - 4pm for 14 weeks
What you will learn
Introduction to permaculture principles
bee keeping, propagating, chookcare,
seed saving, community gardens
What you will get
A selection of expert CERES Trainers providing hands-on practical experience balanced with theory
Resources on topics covered and a head full of knowledge
A toolkit of skills in urban farming
---
What to bring
Comfortable enclosed shoes/boots
Gardening gloves
Appropriate weather gear eg sunhat
Pen and paper
Lunch
Enthusiasm to learn and get your hands dirty'
What to wear
Casual (Warning: This might get messy)
---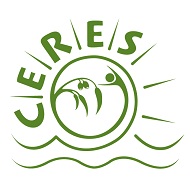 CERES – Centre for Education and Research in Environmental Strategies, is an award winning, not-for-profit, sustainability centre located on 4.5 hectares on the Merri Creek in East Brunswick, Melbourne.
We are a not-for-loss community business. We run extensive environmental education programs, urban agriculture projects, green technology demonstrations and a number of social enterprises including a market, grocery, café, community kitchen, organic online supermarket and a permaculture and bushfood nursery.
CERES (pronounced 'series') is a place where people come together to share ideas about living well together, and directly participate in meeting their social and material needs in a sustainable way. Through social enterprises, education and training, employment and community engagement, CERES provides the means by which people can build awareness of current local and global issues, and join in the movement for economic, social and environmental sustainability.
For thousands of years the Wurundjeri people lived on the land where CERES now stands. The Merri Creek was a focus of their lifestyle, a place to swim and play and a vital source of food. Following the European invasion, the Victorian gold rush and the growth of Melbourne city, the site was quarried for bluestone then turned into a landfill site… As industry moved in the water became polluted and the trees and wildlife disappeared.
+ More