Like weely giveaways? Like exclusive classes? Like special offers?
Then your'll love our Newsletter!
Beehive Nucleus Pickup Day - with mini workshop
---
---
Description
So you're ready for your backyard beehive! Better book now as we sell out every year.
This event is for people who want their very own bees.
Full price of the Nucleus hive is $240.00 secure yours today with a deposit included of $90.00
Before you can attend this event there are a few of things you need to do:
Complete a beginners beekeeping course. It can be one of our The Practical Beekeeper courses (see what we have on offer on WeTeachMe) or with another provider in your area. We highly recommend doing a course because a colony of bees is a complex superorganism, which requires a regular amount of work to manage and a few skills in order to maintain a strong, heathy and productive hive.
Understand the Victorian Apiary Code of Practice. This code outlines simple things such as how many hives you are allowed on your block of land, and how close they can be to fences. Download a copy of the code here: http://www.dtpli.vic.gov.au/__data/assets/pdf_file/0003/231519/Apiary-Code-of-Practice.pdf.
Register as a beekeeper with The Department of Economic Development, Jobs, Transport and Resources. In Victoria you are required to be registered as a beekeeper even with just one hive, and this is easy to do online and is free if you keep less than 5 hives. To register online visit: https://dpi.payments.com.au/BEEKEEPER/NewRegistration.aspx
Understand any additional rules your local council may have. Councils are responsible for enforcing the Victorian Apiary Code of Practice and sometimes add a couple of extra things to the list. Visit your Council website for more information.
Have your traditional hive or flow-hive and extra frames ready to house your new colony of bees. Although your bees can stay in their corflute nucleus box for a few days it would be better to have everything set up and ready for them to move in. Remember once your bees are in it's tricky to move them so set them up somewhere they can be happy! You'll also need your veil, smoker, hive tool and other safety equipment.
We take beekeeping seriously, and only sell bees to registered beekeepers, please understand we will ask to receive a copy of your registration details during the sale process.
There are a limited number of nucleus beehives available for sale each year. Book now to place your deposit so you don't miss out!
Hives will be available for pick up at a to be confirmed location in Melbourne's inner north. Usually this is in Alphington - please note the dates may vary due to seasonality of the bees and we will give you lots of notice as we get closer to spring
Each pickup day will include a Refresher Workshop where you'll learn how to do a hive inspection, how to check for diseases, and we'll discuss hive management. The Refresher Workshop is ideal for people who have already completed a Beekeeping Course and just want to check their skills prior to picking up the hive.
We will also answer any questions you may have. The workshop will start in the mid afternoon and colonies will be available to take home at dusk. We will send more details closer to the date.
All you need to do now is book here to pay your deposit of $90 to secure your nucleus hive. Full cost of nucleus hives is $240 and the remaining $150 will be due by 1st September 2017* for the September pickup and 1st October* for October pickup
*Deposit refunds will be available for anyone who changes their mind up until 1st September 2017 for the October pickup or 1st October 2017 for the October pickup. A $20 administration fee will be applied to refunds. After these dates we are unable to refund any monies paid.
+ More
What you will get
1 x 5 Frame nucleus beehive (corflute) complete with bees, brood and queen.
Refresher Workshop for beginner beekeepers
---
What to bring
Sturdy footwear for the mini workshop as we will be outdoors
Long sleave top and long trousers
What to wear
As we are outdoors, please bring appropriate clothing for a walk in the parklands
Appropriate for
Beginner Beekeepers
---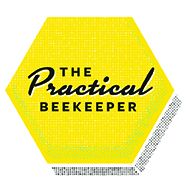 A well-known registered Beekeeper, Benedict is "The Practical Beekeeper". Benedict collects swarms, manages beehives and delivers educational courses
Benedict is a full time beekeeper specializing in Urban beekeeping and he manages a number of hives in Melbourne's northern suburbs.
Benedict has a background and passion for permaculture, sustainability, horticulture and landscape architecture and is passionate about sharing ways to live a more sustainable lifestyle.
+ More
---
Terms & Conditions
Disclaimer: Beekeeping material & information published and/or presented in any of our training courses or workshops, leaflets or on The Practical Beekeeper website is produced in good faith & for general information and The Practical Beekeeper or its proprietors will not be liable for any loss suffered by any person for action taken on the basis of such information.


+ More
---