Ink Intensive: Life Drawing in Wet Mediums
---
---
Description
A weekend intensive for those who love to draw from life! Margaret Gurney is an experienced tutor and practicing artist. Course covers form, line, gesture, technique, different mediums and basic anatomy with male & female models. Suits those who have some drawing experience. Students provide own materials.
+ More
Class Schedule
Saturday & Sunday, 10am to 12pm
What you will learn
Learn how to paint life models with wet mediums (ink & watercolour)
Learn form, line, gesture, technique & basic anatomy
Practice makes perfect, quick drawings & paintings in wet mediums are forgiving and fun ways to create form
What you will get
Skill development with a supportive & talented teacher, lots of practice in observation, as well as all the artworks you create.
---
What to bring
Ink, watercolour, paper, apron & paintbrushes
What to wear
It could get messy...
Appropriate for
Some drawing experience beneficial but not essential.
---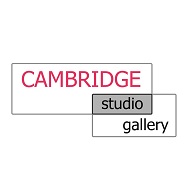 Situated in the stimulating Collingwood Arts Precinct, Cambridge Studio Gallery was established in 2007 and is located in a heritage listed building that utilizes its unique space to present art in an intimate manner.
Cambridge Studio Gallery encourages the importance of taking part and experiencing the arts in its myriad forms. The gallery believes that interaction with the arts is integral to our national identity and psyche. To support this Cambridge Studio Gallery holds Artist Talks, Art Classes and an Annual Portrait Prize that provides emerging artists with the all-important opportunity to exhibit. The gallery also assists the intellectually disabled community by providing a regular exhibition space.
+ More
---
Terms & Conditions
CONDITIONS OF ENROLMENT
Enrol on or before the enrolmentdeadline to secure a place. Allenrolments must beaccompanied by a completedapplication form and the fullcourse fee. Cambridge StudioGallery (CSG) reserves the rightto change or cancel any coursedue to unforseen circumstances.
Course Cancelation
CSG will undertake to provide atleast 3 days notice in the case ofa course cancellation. Notice ofcancellation will be by phone oremail. Please ensure all contactdetails are correct on enrolmentforms. All student fees will befully refunded.
Withdrawals/Refunds
No refund is offered on CSGclasses due to materials andmodel hire expenses. THISINCLUDES MAKE-UP CLASSES.(none of which can be offeredanymore)
Students with Disabilities
If you require assistance, pleasediscuss your needs with CSGbefore enrolling.
+ More
---