Like weely giveaways? Like exclusive classes? Like special offers?
Then your'll love our Newsletter!
Resin Jewellery Workshop: 6 People (Brisbane)
---
---
Description
Learn to make resin jewellery with a group of friends or as a fun, corporate team building activity! In this 3 hour workshop you'll learn how to cast resin bangles and rings and make two bangles and rings each to take (or wear) home.
Divided into three sections, the first is a brief tutorial explaining how to use resin to create your own jewellery masterpieces, along with the instructor demonstrating pouring the resin into a mould.
The second part to this workshop is where the fun begins. Choose your colours and designs and then work with our instructor to handcraft two resin bangles and two resin rings.
During the last stage of the workshop, you will hand finish your pieces and get to ask questions about other pieces you may wish to design.
Please note: You must be 18 years or older to participate in the workshop. We do not recommend this workshop to pregnant women as chemicals in the form of resins are used.
+ More
What you will learn
Make your own resin jewellery
Learn how to work with resin
Take home skills you can use again and again
What you will get
Two resin bangles and two resin rings to take home
A creative team-building experience
---
What to wear
Wear your old clothes, an apron will be provided to protect your clothes too. Resin doesn't come out of clothing so it's best not to dress up!
Appropriate for
Beginners
---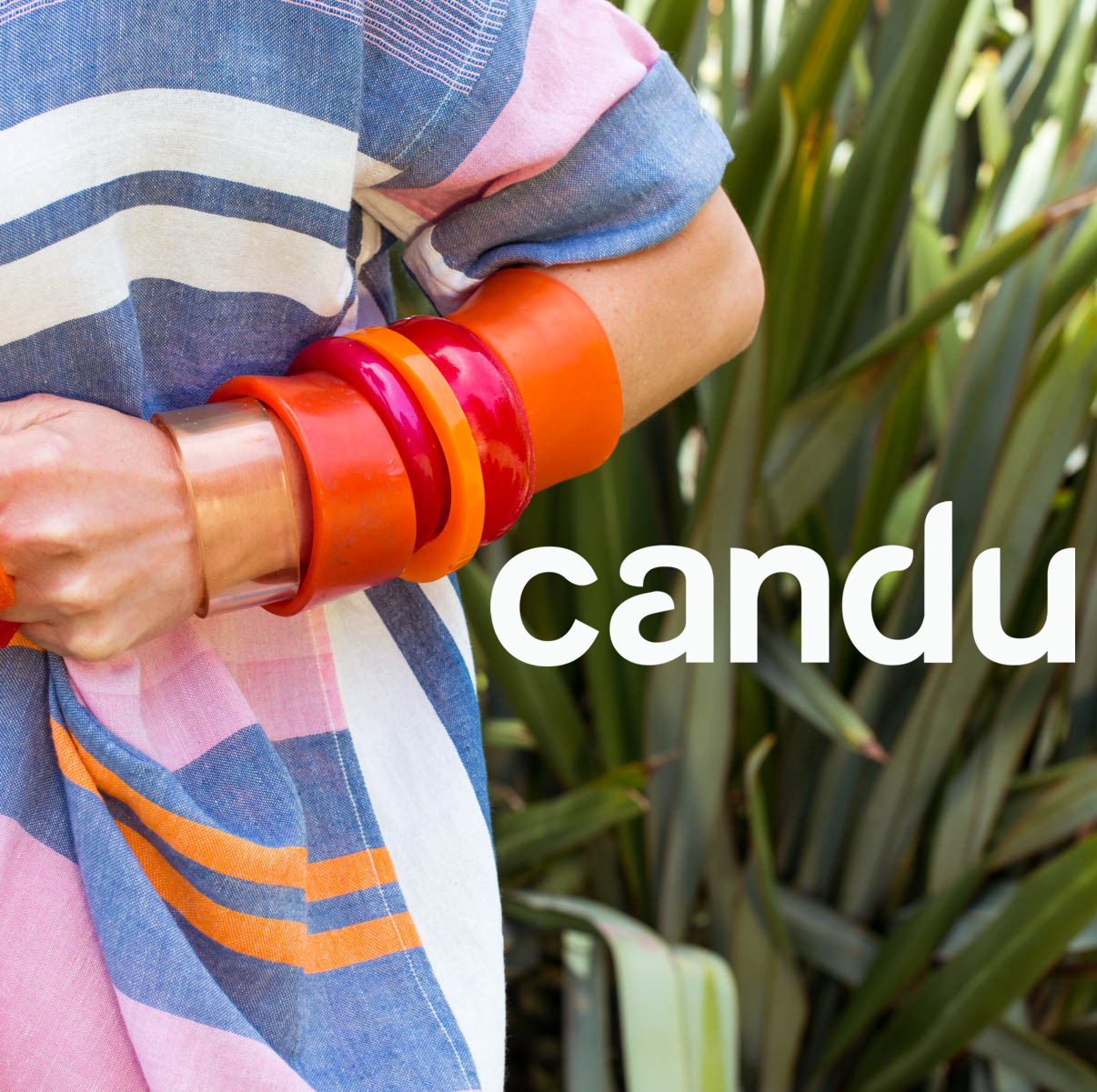 Creativity is a joyful experience of the mind and body. Candu is all about having a creative experience making jewellery, homewares and art pieces, using our moulds or designing your own.
Learn resin art, polymer clay jewellery, resin jewellery, resin homewares, mouldmaking and more at our workshops in Melbourne, Sydney and Brisbane.
Candu workshops are perfect for individuals, or a group of friends. We give you the knowledge, materials and confidence to create your own masterpieces, uniquely designed by you! Our resin has been used by customers for years in resin jewellery making workshops, which began in Melbourne in 2006.
Our workshops allow you to learn new skills in a relaxed and fun environment where we encourage you to explore materials and techniques with the guidance of our knowledgable teachers. You have unlimited potential to unlock your inner creative being!
As featured in: THE BEST OF BRISBANE CRAFT CLASSES
https://blog.weteachme.com/articles/55-the-best-of-brisbane-craft-classes
+ More