Casual Saturday Group Pottery Class
---
---
Description
Introducing a group Saturday afternoon class for all ages featuring Hand Building or Wheel Work. This class is designed for a family or two families combined to experience working with clay and having fun.
The cost is $120 and is limited to six people. This can be made up of any age group. The idea is to offer people an opportunity to work with clay.
With the help of a coil-making extruder and a slab roller, hand building people are able to realise their potential In almost every case. You can alternate from handbuilding and/or wheel work. You would be very surprised at what we can teach you.
+ More
Class Schedule
Duration: 3 Hours
What you will learn
Learn hand building or wheel work techniques
Useful tips on how to throw properly
Learn to make a variety of pottery using a coil-making extruder, a slab roller, a pottery wheel and lots more.
What you will get
Expert tuition from an experienced teacher!
An overall, fun learning experience
Great pieces you can keep forever
---
What to wear
Casual (Warning: This might be messy)
Appropriate for
People who want to learn how to throw on the wheel and hand build with clay.
---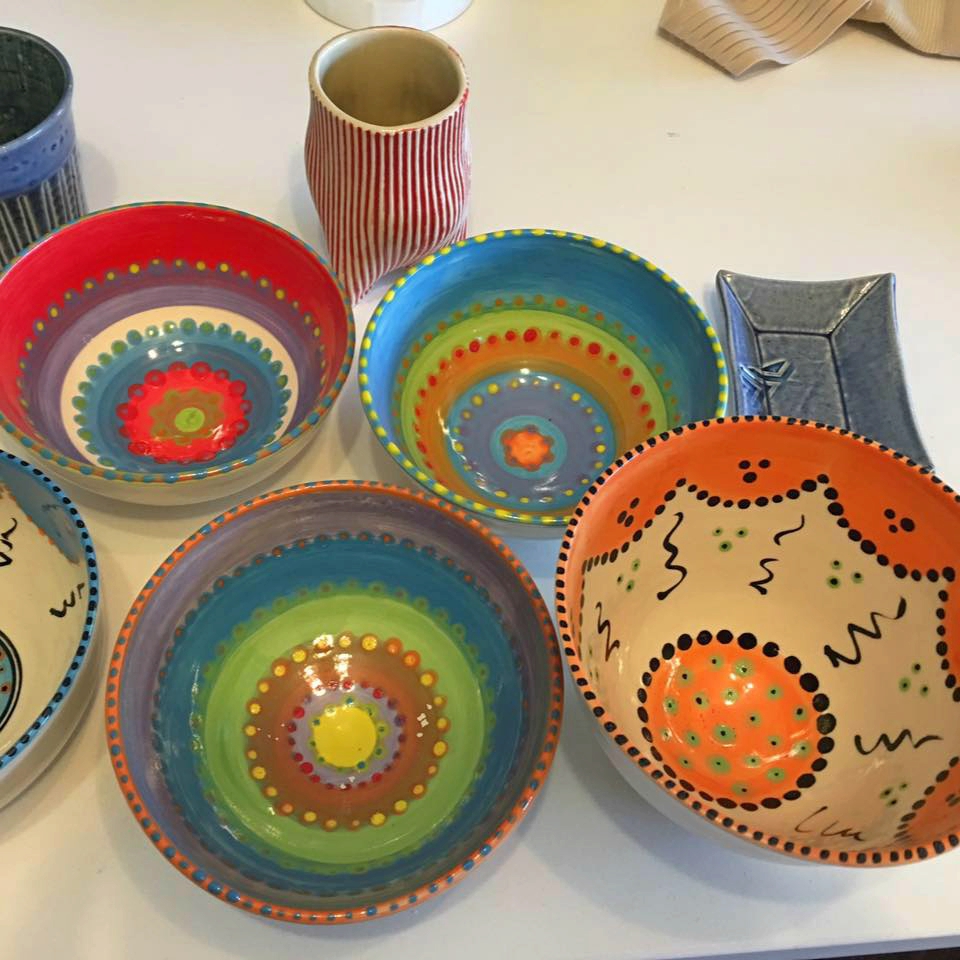 DI STIRLING has been working with clay since 1982, and her work continually evolves. Di Stirling Pottery's goal is to get the current generation and the next involved and passionate about pottery. She runs her classes in a friendly and relaxed atmosphere studio.
Whether you're looking to get started in the wonderful world of clay or you're looking to further your skills,Di Stirling Pottery is the perfect place for your needs.
Here are just some of the rave reviews about Di:
"My 2 children (6yrs and 8yrs) just completed the school holiday program and loved it. Di was brilliant."
- Jodie
"Diane is a great teacher whom embraces creativity and is very giving of her time. I love her studio and the relaxed atmosphere."
- Jay
"My children completed the School holiday kids class and thoroughly enjoyed it. Di was so friendly and great to deal with. Will be back next holidays for sure!" - Fleur
"Di Stirling is a very dedicated and talented artist. She is an asset to Bargara and a beautiful person."
- Kerrie
+ More