Pyrographic Earring Making Class
---
---
Description
This class will take you through the steps of design, technique and creation.
You will learn how to use a pyrographic tool. This is a unique technique of burning into wood. Pyrography may sound a little scary, but it is a safe and easy creative medium to give you that unique pair of handmade earrings!
Have you ever wanted to try your hand at jewellery making? Need a creative project or just a new pair of earrings?
Well this short afternoon course is perfect to get your creativity flowing in a fun new way!
+ More
Class Schedule
Duration: 2.5 Hours
What you will learn
You will learn how to design and create a pair of earrings using a pyrographic tool in a safe and creative environment.
This class will take you through the steps of design, technique and creation.
What you will get
You will take home your own pair of handmade wooden pyrographic earrings and the skills taken to design and make them.
---
What to bring
Just your enthusiasm and ideas
What to wear
Casual wear, something you don't mind getting paint on.
---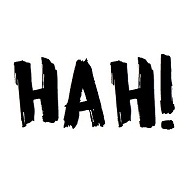 Hatch Arts Hub (HAH!) brings together visual arts, education and community. We aim to provide a dynamic calendar of artist run classes and courses. This colourful program aims to educate, support and help unify the community through arts. HAH! will continually strive to help people explore their creativity. We believe art should be shared and we promote an environment that makes people feel welcome and comfortable to express their creativity in whatever form it may take. This is why we are constantly evolving and adapting to our new team of artists and students.
Our courses cater to all abilities from beginner to advanced and whilst we do so we give artists the opportunity to support their practice by sharing their skill set with you. HAH! is a way to make quality art accessible to all. We pride ourselves on attracting a diverse range of people to join in the creativity.
We'll find the artist in you.
+ More