Windsor - Balloon Back Side Chair
---
---
Description
Presented by Jon Grant
Presented for the first time at the Melbourne Guild of Fine Woodworking, is this opportunity to make one of the early classic Windsor chairs – the Balloon Back. Arguably the Windsor is the most successful chair ever designed. These chairs, both in England and The United States of America dominated the furniture landscape for well over 150 years. Still to this day, in both countries, the Windsor chair enjoys immense popularity.
The 'Balloon Back Side Chair' class is the result of Jon Grant's recent trip and experience working in the Sawyer workshop in Vermont, USA. Dave Sawyer single handedly resurrected Windsor chair making in the USA throughout the second half of the 20th century. Amongst other things he also taught Curtis Buchanan, a present day Windsor chair making legend. Dave still participates in chair making mostly through his son George who runs the workshop and the 'Balloon Back Side Chair' was one of their early trade marks.
The Balloon Back Side Chair course introduces you to all the skills that are fundamental to Windsor Chair Making such as seat carving, the undercarriage joinery, working with a drawknife on a shavehorse with green timber, and steam bending. You will also learn to use proficiently all the unique tools associated with the making of a Windsor chair. It is recommended that you do this course before moving to more complex Windsor Chairs. This five day course offers you the full Windsor chair experience at a relaxed pace and is ideal as an introduction to Windsor chairs.
+ More
Class Schedule
January 15-19, 2018 9:00am-6:00pm
What you will learn
You will learn seat carving, the undercarriage joinery, working with a draw knife on a shave horse with green timber, and steam bending.
Use proficiently all the unique tools associated the making of a Windsor chair.
Finish the chair in natural oil or traditional milk paint imported from the USA.
What you will get
A beautifully hand crafted Windsor Chair!
---
What to wear
Sensible and comfortable clothing. Please wear steel capped boots if you have them. Hair tied back if you have long hair.
---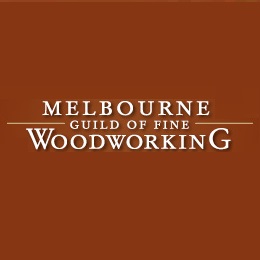 The Melbourne Guild of Fine Woodworking was founded by Alastair Boell in 2007. After graduating from the world renowned North Bennet Street School, Boston (USA) Alastair felt that there was a great need in Australia for an educational facility that focuses on traditional skills.
The Guild is committed to preserving and advancing craft traditions in furniture making. We are also committed to promoting a greater awareness and appreciation ofcraftsmanship. In our classes we emphasize the skillful use of hand tools and power equipment and an informed use of appropriate materials. We are passionate about what we do and want to share information, ideas and skills with all our students young and old, from beginner to advanced.
The Guild offers 13 Open Courses a week where students are able to bring in their own projects. Also during the year on a regular basis we offer a number of short intensive classes on varying woodworking topics. Our student to teacher ratios are very low with a maximum of 8 students in the open classes.
The school itself is conveniently located two minutes from the Blackburn Rd exit off the Eastern Freeway. Parking is readily available right at the school's door.We promise to do our very best to provide you with endless opportunities in a stimulating and supportive community.
We invite you to take your place at the Melbourne Guild of Fine Woodworking.
+ More