Resin Art Class Expert level 2 day 90cm Pieces! Blue Mountains
---
---
Description
Note: This class requires a minumum two people to do the course and is a two day course based in the blue mountains. We reccomend that if you don't live close by that you stay in the gorgeous fresh air and beauty of the mountains. We can reccomend some air bnb places close by.
You must be prepared to get resin on your clothes, aprons will be provided.
You will work together as teams on your individual pieces... this will give you confidence to direct your artwork the way you want it to be. Having help is an absolute blessing when doing large pieces especially when lifting.
Learn the techniques that many resin artists keep a closely guarded secret.
+ More
Class Schedule
Duration: two sessions of 3 Hours
What you will learn
Work in a team environment at an expert level
Fire your work and create multiple levels of resin Genius
Plan your artwork and get it gallery ready
What you will get
90cm art piece and the skills to become a professional resin artist as well as tips and tricks no one else will teach you!
---
What to bring
The warm weather with you.
What to wear
Casual not afriad to get dirty clothing
Appropriate for
Resin Artists who wish to take their work professionally!
---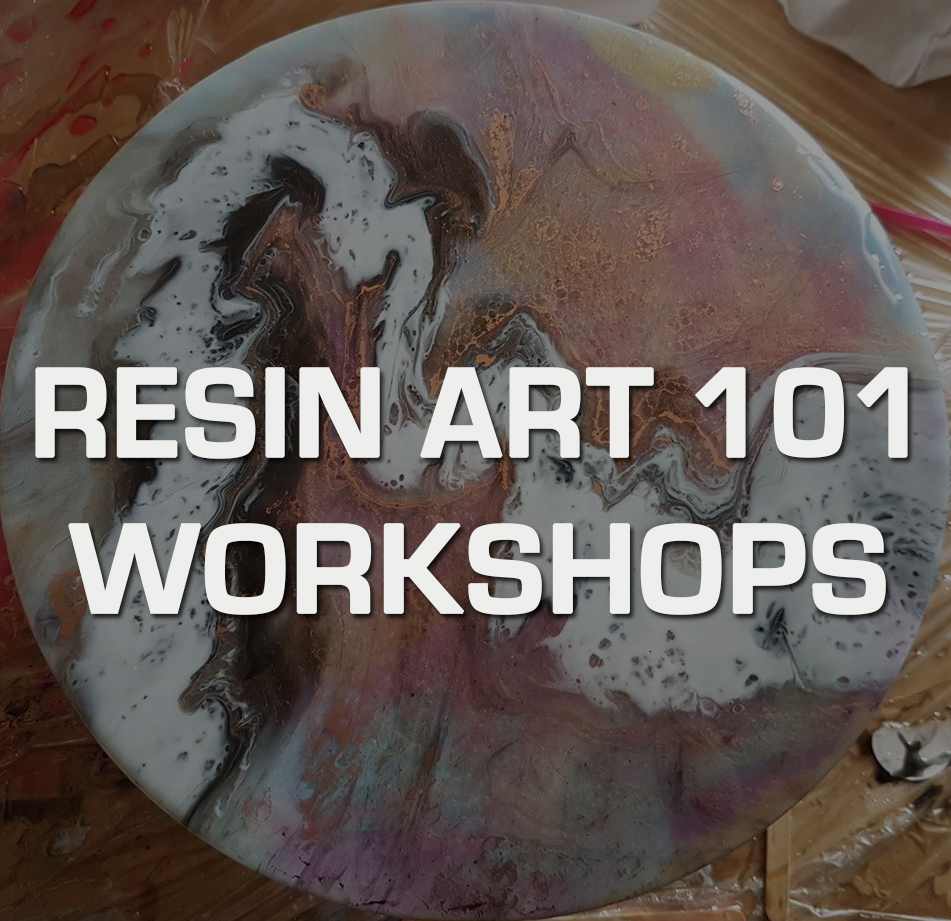 Resin Art Courses by Sara Elizabeth Joyce.
"Learning Resin Art was a way for me to get into the field of fine art, which i never thought would be possible"
Our courses are customised for begginers and advanced levels of Resin Artistry which include melding specific resin friendly piments and dyes, preping and making your own boards, using the safest possible resin and other high quality materials.
About Sara Elizabeth Joyce:
Sara has worked as a resin art teacher for nearly two years and has previously worked in the film industry as a carpenter and a mould maker for the last six years. Working on films like Pacific Rim 2, Alien Covenant and Gods of Egypt to name a few. Her expertise working with resin sets her apart from your standard resin arts teachers. Sara also has several of her pieces on display in galleries and cafes around Sydney.
"This was an absolutely wonderful experience for me. Not only did I learn some new skills but also met some wonderful people. I would highly recommend this class to anybody even if you feel you have no artistic ability you will be taught how to make something that is unique and personal." - Melissa.
Courses are available in both Sydney and the Blue Mountains.
If you have any questions at all please feel free to contact us via the facebook page and we shall get back to you promptly.
+ More