Colour Mixing for Painting & Drawing
---
---
Description
Colour can be intimidating but if you understand the theory that underlies subtractive colour mixing, and have the opportunity to practise the delicate mixing skills under the guidance of an experienced artist, then you have solid skills that stay for life.
We begin with some colour theory & start with biased secondary mixes & move onto mixing the subtractive tertiary mixes of greys & blacks, how to gently desaturate colours, all skills that are so important in painting
You learn:
– The optimal pigments to mix clear secondary colours – How to organise a palette – The relationships between complementary colours – The three components of colour – Colour value and it's role in pictorial organisation– Distinction between value & saturation in colour– The crucial role of neutral colours– How to mix a neutral grey with complementary colours – Desaturate a colour to change it's value– Mix colour through layering paint– Brushwork when layering colour
Enquiries : 0450 457 374
Handouts are provided with full information on colour theory, paints, mediums and brushes.
We touch on colour mixing through brushwork and the layering of translucent colours.
Limited to 6 students only
+ More
Class Schedule
Time: 10:00AM - 4:00PM Duration: 6 hours
What you will learn
How to organise a palette
What pigments are best to mix clear secondary colours
The crucial role of neutral colours in painting
What you will get
All materials provided for this workshop
A colour wheel made with quality pigments for perfect colour mixes
A value chart
A saturation chart
A composition grid for colour organisation
Detailed handout on colour
Detailed handout on value
Detailed handout on colour components
Detailed handout on painting tools
Small Class only six students
Professional Artist Carmel Byrne will be giving this workshop
---
What to bring
All materials are provided
Clothing may come in contact with paint so bring an apron
We have a kitchen so bring lunch or use the excellent nearby cafes
What to wear
Casual (Warning: This might get messy)
Appropriate for
Suitable for all levels including absolute beginners.
---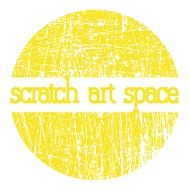 Scratch Art Space operates from a warehouse located in Marrickville and has been running since 2002. We're a five studio complex with a streetfront gallery and an upstairs venture space with a diverse range of activities and events.
Our mission is to promote and support unrepresented artists through ongoing studio and gallery programs. Check out our classes and workshops!
+ More