Explore creativity with the help of a professional artist
---
---
Description
The trouble with not having your own studio or workshop is you can't get down and dirty with a creative pursuit. Well, we think that's just not good enough so we're giving you access to a fully equipped atelier studio AND we have an artist on hand to help you with your ideas and skills.
Bring your own project, or if you don't know where or how to start, simply come along and we'll ease you in with something elegant and simple, like colouring mandalas. That way you start to learn about colour intuitively.
This is an unique opportunity to work closely with professional artists. Either bring your own project or simply come along & we'll work with you to create a program that suits you & your creative sensibility.
This is mentoring one-on-one style of learning where you choose a time convenient for you on a Saturday between the hours of 1 & 5pm.
What people are saying
Carmel, thank you so much for a lovely, relaxed, Saturday session 'creating art' and making your space and knowledge/expertise available. It was informative and fun! It kickstarted my creativity and helped me get over some of my fear and lack of confidence venturing into the 'intimidating' world of the artist - and found that it wasn't that intimidating after all. Thank you! " (Dianne, 11 Apr 2016)
Carmel thanks very much for such an amazing time! (Karina, 5 Apr 2016)
Hi Carmel, I attended your free workshop last April 9 and what I learned from you got me to a nice place. I was the one who got stuck with an outline of a plant spike and you said that my mind has organized what I see, that I should focus on the chaos and draw on paper what I see. I did just that when I got home.
In the next days, at some point, I got the courage to draw it on the canvas. I worked on it bit by bit almost everyday and finished on May 27. I came across the City of Ryde's announcement about the Women's Art Prize and I decided to enter my work and to my surprise it got picked for exhibition at the See Street Gallery in Meadowbank-TAFE.
My heartfelt thanks to you.
(Luz Valdez, 8 June 2016)
+ More
Class Schedule
Duration: 4 hours You choose your hours at your convenience within the allocated time of 1pm and 5pm.
What you will learn
How to draw with skills-based techniques taught in art schools
How to paint with professional fine art painters
This is a space to explore and expand creative skills and thinking
What you will get
Access to a professional artist to help you get started or to help with projects already begun
Access to our fully-equipped atelier studio
Support in you pursuit to be more creative.
A safe place to learn how to make mistakes, so important in self development
Advice on art materials and processes
A relaxed, comfortable, safe space to be creative
---
What to bring
Bring your own project or simply come along and we'll get you started with something
We have some basic materials available for use as some drawing materials for sale on the day
What to wear
Casual - you might get some paint on your clothes
Appropriate for
Anyone that wants to reconnect with their creativity. We all deserve that!
---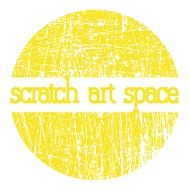 Scratch Art Space operates from a warehouse located in Marrickville and has been running since 2002. We're a five studio complex with a streetfront gallery and an upstairs venture space with a diverse range of activities and events.
Our mission is to promote and support unrepresented artists through ongoing studio and gallery programs. Check out our classes and workshops!
+ More