Weekend 4-Day Intensive Woodcarving Course
---
---
Description
Carving project is a low relief Acanthus leaf design.
Students will be introduced to all the fundamentals of carving that will enable them to get started including:
Sharpening,
Care and maintenance of carving chisels,
Tool choices,
Transferring designs onto timber,
Correct sequence of steps required to produce any 2D and 3D designs,
Tool control and how apply a basic oil and wax finish.
For those who are of a more advanced level, Ronnie has a number of more challenging projects.
+ More
Class Schedule
4 days in Feburary 4th, 11th, 12th & 25th 10:00 AM to 5:00 PM. 50% of the fee paid upfront. Balance is due 3 days before class starts.
What you will learn
Introduction to the fundamentals of carving.
Tool usage - choices and control.
Correct sequence of steps required to produce any 2D and 3D designs.
What you will get
Includes wood and the use of tools.
Meet Ronnie - Expert tuition from an experienced teacher.
---
What to bring
Yourself and your creativity.
What to wear
Casual (Warning: It might get messy)
Appropriate for
Beginners are welcome.
---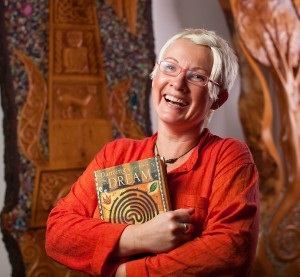 The WoodHenge Carvings is comprised of nine wooden sculptures that have taken six years to complete. Each sculpture carries intricate and detailed symbolism of many cultures, continents and historical backgrounds from all over the planet. They range in measurement from 3mtr to 4mtr and are adorned with hundreds of crystals, stones, rocks, glass, painted fabric and 24 carat gold-leaf guilding. Standing in the company of the nine sculptures of WoodHenge Exhibition is an experience within itself.
+ More