Acrylic Painting with a limited palette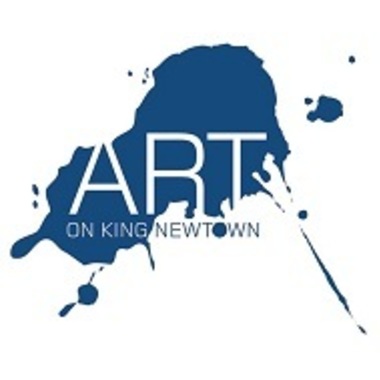 ---
---
Description
Acrylics are a wonderfully versatile medium in which to learn to paint. This course will cover all the basics to get you painting and feeling confident. We will focus on using a limited palette for colour mixing, this has many benefits as outlined below.
A greater balance through your painting.
Easy colour harmonies.
Less chance for over mixing.
Faster way to paint.
Forces you to think about tone and composition.
Having to utilise warm and cool colours works more effectively to achieve contrast rather than adding more colour.
Removes the frustration that can occur with colour mixing.
This will be a relaxed class and you will learn about tone and composition, working from different still life displays. We will cover some practical applications of master techniques and learn a little art history too. The goal of working with a limited palette is to gain more control over the painting process. Monet loved to use a limited palette for his impressionistic work. The three primaries we use in this class gives us the maximum colour mix potential without the confusion.
Throughout the year we will run different themes, exploring acrylic painting from foundations, to looking at abstraction, combined media and painting the nude. All the courses are 5 weeks and are suited to beginners. Each new theme helps to build on your art technique and allow you to continue practising throughout the year.
During the course you will be encouraged to develop your own style and have fun experimenting with this versatile medium. So come on a creative journey with Acrylics and enjoy the space of our studio environment.
About The Teacher - Christopher Horder
Christopher Horder has been painting for over 20 years. Graduating with Honours in Painting from the National Art School. He has exhibited in numerous solo and group shows nationally and internationally. He has over 10 years teaching experience. He has been a finalist in the Brett Whitley Travelling Arts Scholarship The Dobell Drawing prize, and winner of the Mosman Emerging Artist Award. He is currently working on a body of work for his next solo show.
Equipment List:
Cadmium Red, Cadmium Yellow, Ultramarine blue. Titanium White, Raw umber

Synthetic brushes flat bristle #12

Neef 95: #4
Pack Of Reno Synthetic Brushes
Disposable Palette
Thin edge canvas 10" x 14"
1 x sheet of oil sketch paper
1 x metal palette knife
1 x willow charcoal thick
10 x A3 shts Cartridge
Notes:
RRP kit $118, 20% discount price $94.40
List current as of May 2017, prices subject to change.
Items sold separately attract a 10% student discount off regular prices for the duration of your course.
Free Hessian AOK Studios Bag with kit purchase.
+ More
Class Schedule
5-week term Duration: 2.5 Hours
What you will learn
Learn step by step how to create a painting from still life and develop your own style.
Learn the benefits of painting with a limited palette.
Gain more control over your painting and get rid of the frustration colour mixing can cause.
What you will get
Tuition under an expert art teacher
Small class size to ensure individual attention
Free Hessian AOK Studios Bag with kit purchase. Kit discounted 20% off RRP
Biscuits, Tea and Coffee
---
What to bring
See equipment list that can be purchased as a kit.
What to wear
Please wear clothes that you don't mind getting paint on!
Appropriate for
Suits Beginners through to people who want to take their painting to the next level.
---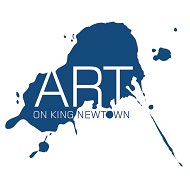 Art On King is the one stop store for art and craft supplies, joined with Modern Times Bookstore for books, games and cards. Art on King is also the home of Art on King studios where various art classes are held throughout the year.
+ More
---
Terms & Conditions
Terms for Enrolment
Attendance: Art On King Studios is not responsible for changes in your personal circumstances. We cannot facilitate make up classes. Your tutor is happy to advise you on work missed and offer homework exercises.
Transfers: Should your circumstances change and you give 7 days notice before the commencment of your course we can facilitate a course transfer to the following term. Transfers will be extended to a maximum of 2 terms. If you provide less than 7 days notice we can only provide a transfer should your course retain a minimum of 6 students to run. Administration fee of $20 applies to transfers with less than 7 days notice. In the case of prolonged illness or unforeseen circumstances we will do our best to accommodate a transfer to the next term but cannot guarantee a place.
Refund Policy: We do not give cash refunds. You must give 7 days notice in the event that you cannot attend a course you have enrolled in. An administration fee of $20 will be charged and you will receive the balance of course fees as a credit , which can be used in the store or towards another course. Any Art Kits or materials purchased for your course can be returned for credit if in a saleable, unused condition.
Cancellations: All classes need a minimum of 6 students to proceed. Should your course fail to meet minimum, we may either postpone the start date for 1 or 2 weeks or cancel the course. You will be informed at least 24 prior to start date. Your course fees will be refunded in full, or you may choose to transfer to another course. Should the new start date not suit your schedule you will also qualify for a full refund.
Discounts: Enrolled students receive 10% discount off all regular priced art materials from Art On King, for the duration of the course only. Art kits are discounted by 20%.
Fees: Are payable in advance and are for tuition only. You are not guaranteed a place in a course until all fees are paid in full. GST is included in course price.
Promotions: We run various promotions throughout the year. These discounts are valid only if your course runs and are not transferrable to another term. Any Gift vouchers offered are handed out on the first night of your class, and are not valid should your course be cancelled.
Gift Vouchers: Purchased course gift vouchers are valid for any courses we run and are transferrable to another person or for store credit if you choose not to take a course. Sorry no cash refunds are issued.
+ More
---