Like weely giveaways? Like exclusive classes? Like special offers?
Then your'll love our Newsletter!
Lemonade Stand Melbourne Workshop - The Business School for Kids
---
---
Description
Requirements for this class:
Packed Lunch & Snacks — We will provide refreshments throughout the day, but your child will be required to bring their own lunch & any snacks.
Writing tools

— Please have your child bring their pencil case containing pencils, textas and markers for use throughout the program.

Laptop

— The kids will be using software and different online platforms for the workshop. Tablets have very limited accessibility to the workshop's activities so a laptop is the recommended device. A Mac is preferred, but a recent PC laptop also works— preferably with Chrome or Mozilla Firefox installed as the browser.

Tinkercad

and

Instapage

account

— So we can spend most of our time teaching, we ask that you create a Tinkercad and Instapage account for your kids before class begins. When registering for Tinkercad please input their birthday as 01/01/2000. Please ensure your child has their login details with them.
About Lemonade Stand WorkshopIn an exponentially changing world, our education system is doing what it can to maintain pace, relevance and impart the skills required to prosper in the 21st century. However, technology and business model innovation
However, technology and business model innovation move much quicker than the school system is capable of responding. As such, the very existence of jobs traditionally seen as 'safe' such as accounting is being questioned and today's kids are facing an uncertain future in which they are likely to have several careers and up to 15 jobs.
Clearly, a capacity for personal reinvention and an ability to identify new business and personal growth opportunities will be of significant importance.Help your children learn the basics of startup building and how to pitch their ideas. This
This 2-day class will introduce your kids to these principles in a fun and interactive way and have them solving real problems. As part of the course, students will be introduced to building prototypes, websites, apps and even 3D modelling. Armed with this information they will be placed into groups of 3 and given the opportunity to create their own startup. Parents and family are invited to attend the Pitch session on the afternoon of the 2nd day.
--
What people say about Lemonade Stand
"Thank you for a fun, interactive and thought-provoking 2 days. My son Conor had an absolute ball, and is brimming with ideas and enthusiasm! You obviously love what you do, and more importantly, the kids do too." - Kristen, Parent
"The pitches I saw today were better than many adults I've seen pitch." Steve Baxter, Shark Tank
"It's not boring school. We make websites and we learn businesses and stuff, however at school it's just maths and English. Everybody should get the chance to do this — it's epic." Maxim, Student. April '16
+ More
What you will learn
Learn the basics of startup building and how to pitch business ideas
Solve real problems using business principles in a fun and interactive way
Introduction to building prototypes, websites, apps and even 3D Modelling
---
What to bring
Packed Lunch & Snacks
Writing Tools
Laptop
Tinkercad and Instapage account
Appropriate for
This program is designed for 9-12 year old kids.
---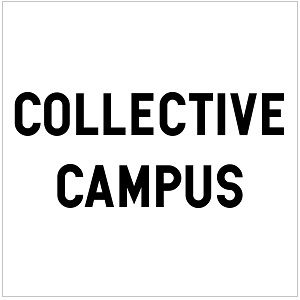 Open Innovation Hub where Startups and Corporates alike can Learn, Connect, and Innovate - together.
Offering short, high-impact classes and workshops on Lean Startup, Digital Marketing, Data Science, Design Thinking and Agile Methodologies.
Disrupt yourself, before someone else does.
+ More