4-Lesson Visual Art - Age 6 to 7 Pre-Basic
---
---
Description
A series of progressive, fun and creative drawing lessons, learners will be inspired to develop their penciling skills and personal style. Exploring multiple subjects through observation drawing 'technique' using lines, shapes, grids and perspective drawings. By attaining the theoretical and practical knowledge in drawing, this course serves a great way for learners to build confidence in drawing and a step further to improve their drawing skills.
(8 spaces available)
+ More
What you will learn
Lines, geometrical and organic shapes expressions
Transforming 2D to 3D drawing
Drawing through observation/references and Parallel and reflective lines drawing
---
What to wear
Casual (Warning: it might get messy!)
Appropriate for
Age 6 - 7
---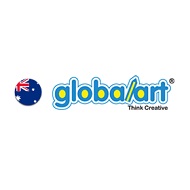 Art enhances creative, imaginative, and Innovative thinking and skills in children allowing them to learn, to explore and to discover new 'frontiers' of thinking and doing things!
These lifetime skills will be useful whether they have to deal with an everyday problem at home or school or a work related challenge.
Established in 1999, Global Art's Creative Teaching and Learning Methodology have been nurturing and developing children's creativity throughout the world.
Through our multiple art enrichment learning programmes and our highly inspired learning friendly environment, globalart learners will improve and reinforce their learning, thinking, expression and artistic abilities, making them more resourceful, creative and optimising their potential and competitive advantage in today's competitive world.
+ More