Description
Rest in Pieces invites you to attend this very special, introductory Taxidermy Workshop. The course will take you on your own journey into this fascinating art form and will help you come to grips (literally!) with some of the techniques involved in creating taxidermy.
Throughout the day you will learn how to skin and preserve your little rat, as well as how to mount him into a beautiful but very greedy cheese fiend. Everything will be supplied on the day including your rat, all the necessary tools, an apron, snacks, lunch, great company, and even a glass of celebratory bubbles!
While we have allowed 10 hours for the day we don't believe it will take this long. Of course, everyone works at their own pace but the sooner you finish the sooner you get to the glass of bubbles! : )
No previous taxidermy experience is necessary.
If you have a rat phobia we can provide a mouse but the rats have a very sweet face and are incredibly fluffy. Plus they are slightly larger than a mouse so they are easier to work on.
Would you like to book a take home kit for $80?
Workshop + kit contains the following:
- Frozen rat
- Tools for skinning and mounting your specimen
- Products for preservation
- List of instructions used on the day
Please note: if you are flying in for the workshop and want a take home kit, you will need to have checked-in luggage as the sharp items will not be accepted in hand luggage.
+ More
Class Schedule
Sunday, March 25th 2018, 9.00 AM to 7.00 PM
What you will learn
Get up close and hands-on with the art of taxidermy.
How to turn your specimen into a piece of art that is full of life and character!
The correct technique and process of skinning and preserving and mounting a standing specimen.
What you will get
Your own specimen to work on (of course, your creation is yours to take home at the end of the day!)
Lunch (includes a glass of bubbles and great company!)
An amazing experience amongst like-minded people!
Would you like to purchase a take home kit? Select "Workshop + Kit" when you book this course. (Just add $80.)
---
What to bring
Camera or camera phone
A strong tummy
What to wear
Dress in layers to suit a Melbourne Warehouse climate
Appropriate for
Adults with a curious mind. If you are under 18 please contact Nat to discuss prior to booking.
---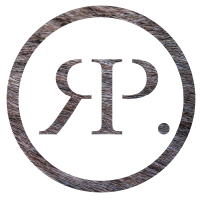 Taxidermy - Taxis 'arrangement' + Derma 'skin'
Natalie Delaney-John has traveled far and wide to learn the art of taxidermy and has been mentored by some of the world's best and most awarded taxidermists. She is the proud founder of Rest in Pieces, which launched Australia's first taxidermy workshops, conducts talks and has just released the Revival Kit so that you can learn this beautiful art in the comfort of your own home.
In 2016 the R.I.P team expanded to bring you Skeletal Articulation and Intermediate Taxidermy classes. Next year is set to see the team expand even further with the addition of Death Moth Entomology classes, a Taxidermy Taster class and Advanced classes.
+ More