Advanced Chef Skills Course - 3 Weeks
---
---
Description
Brisbane's only ADVANCED 3 week Chef Skills course runs 3 consecutive nights from 6.15-9.30 pm. Learn every skill you need to become a Master Chef! You will help decide on the course content so that we cover the skills you want!
Suitable for intermediate to advanced skill levels, this is a hands on and interactive cookery course, designed for those with a passion for cooking but want to perfect particular skills. We will prepare show stopping meals based on the advanced cookery techniques but you will learn how to simplify and adapt these skills to make meals which take minimal time or effort to prepare! The focus is on enjoying the experience, gaining confidence, and learning essential cooking and presentation techniques. Discover the art of:
Advanced bread making: sourdoughs and brioche
Sauces and Emulsions
Reductions
Flambés and foams
Deboning and trussing
Sous Vide
Confit
Curing and preserving
Presentation skills. Garnishes and decorations
YOU decide what we learn!
More information: The course consists of 3 lessons which run once a week over a 3 week period. Full payment of $395 will secure your place on the course. You are welcome to book with friends or family. Please note the price cannot be discounted due to non-attendance, so should a lesson be missed for any reason, you may make it up another time provided we are advised. Classes are limited to 10 people to ensure participants get the most out of the course. Places are limited...book soon to avoid disappointment! Upcoming courses commence on:
+ More
Class Schedule
Duration: 3 Hours x 3 Weeks
What you will learn
Advanced bread making: sourdoughs and brioche
Sauces and Emulsions
Reductions
What you will get
3 Hour action packed but relaxed and friendly cooking session
---
What to wear
Casual (Warning: It might get messy)
---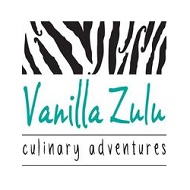 VANILLA ZULU Culinary Adventures is an interactive cooking school in Wilston, Brisbane. Classes are designed to inspire and motivate even the most shy or reluctant cooks by keeping it simple, fast and fresh. Cooking classes should be interactive and fun, whilst teaching you new skills in the process!
Our classes are specifically aimed to make cooking less intimidating, to increase your skills and confidence and allow you to explore your unique flair. You will be encouraged to participate, to help prepare the food and join the cooking process, resulting in a more enjoyable and beneficial learning outcome than simply observing a pure cooking demonstration.
We take all the mystery and pressure out of the entire cooking process and specialize in quick and easy cooking, teaching you how to create gourmet meals without spending hours in the kitchen!
Come and learn all the tricks and shortcuts which make gourmet cooking fun.
Included in all classes is the lesson, copies of recipes from the class and the enjoyment of the 3 course meal (starter, main and dessert) prepared during the class.
+ More