Like weely giveaways? Like exclusive classes? Like special offers?
Then your'll love our Newsletter!
MOLECULAR GASTRONOMY & COCKTAIL MAKING
---
---
Description
COMBINED MOLECULAR GASTRONOMY AND MOLECULAR COCKTAIL MAKING
The Molecular Gastronomy and cocktail making class is an introduction to modernist techniques across multiple applications, that are all achievable by the home cook in a moderately equipped kitchen. Brian Steel
has been teaching chefs and home cooks for almost ten years on this subject alone, and he will give you the tools to take the knowledge and apply it widely within your existing cooking repertoire.
Techniques like Spherification, making hot gels, and powders, and noodles out of everything, will open up a new and exciting range of techniques for you to explore this exciting area of cooking.
From sphere cocktails to olive oil powder and hot ice-cream, Brian will demonstrate, teach, and guide you through this exciting style of cooking. For the enthusiastic home cook – your next dinner party will surely be a hit.
For the industry professional, you will gain the knowledge to translate this into your cafe / restaurant. And you will discover that all this can be achieved at home and doesn't require any expensive equipment!
Class length: 3 hours
MENU
Spherified Mojitos
Seared Scallops with Chorizo Soil
Prawns with Thai Green Curry Noodles
Hot Pumpkin and Ginger Panna Cotta
LEARNING OUTCOMES
Attain a basic knowledge of molecular gastronomy
Learn how to create multiple effects with spectacular techniques
Gain an understanding of molecular applications
Learn how to accentuate flavours with textures and temperatures
+ More
What you will learn
Learn how to create multiple effects with spectacular techniques
Attain a basic knowledge of molecular gastronomy
Gain an understanding of molecular applications
What you will get
Expert tuition from an experienced teacher.
---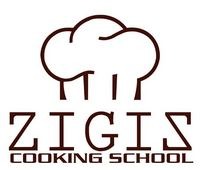 Enjoy Unforgettable Experiences with Your Own Personal Chef! We Specialise in Tailoring Events to your Style, Budget and Flavours!
At ZIGI'S, our aim is to provide you with the finest and freshest product selected from the best on the available Australian market. ZIGI'S expertise allows us to serve you in a clean, crisp and contemporary manner, while maintaining a balance of flavours with high quality ingredients and a strong emphasis on preparing and serving fine food in the delicate, stylish fashion for which our chefs are renowned.
ZIGI'S gives you more than a World-Class Personal Chef in Sydney. It delivers memorable experiences with sumptuous food, wine and a fantastic atmosphere. You can count on your ZIGI'S Personal Chef to make your event rewarding and unforgettable.
ZIGI'S Sydney Cooking Classes are perfect for:
- Social get-togethers
- Birthdays
- Anniversaries
- Hens & bucks nights
- Parties
- Celebrations
- Corporate team building
Your ZIGI'S Personal chef is perfect for Private Events like:
- Romantic dinner for 2 Dinner party with friends
- Big family gatherings
- Birthdays & anniversaries
- Celebrations
- Corporate dinners with business associates
And you can hire your own professional kitchen at ZIGI'S !
+ More