Description
A bean walks into a bar ... sorry, wrong class! :-) Chocolate Unwrapped is more like an event than a class and is all about discovery. Your taste buds will be taken on a journey of terroir whilst providing you with an insight into the proper chocolate-making production techniques.
This class is designed to provide the chocolate lover a complete appreciation for the entire process which gives us those delectable pieces of indulgence so many of us love. Warning: you are likely to awaken a new-found appreciation for the art and science involved in producing chocolate and may fall even more in love with it after attending this class :-)
+ More
What you will learn
The bean to bar traditional methods of chocolate making.
Why origin is of importance to its taste
How to really taste chocolate
What you will get
The knowledge of the origin of chocolate, the chocolate making process and plenty of tastings
---
Appropriate for
chocolate lovers, home cooks, inquirers
---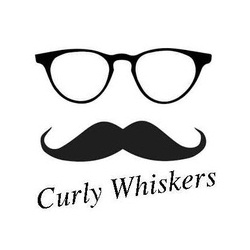 An elegant little place specialising in truly gourmet crêpes and galettes. A restaurant where attention to detail is apparent, from the classy monochrome décor, Christina Re teaware serving exquisite Ovvio Organic and Cup Above tea, through to the actual food itself … each dish a sensory work of art made from the best quality local, seasonal, mostly organic ingredients supplied by some of Australia's best practice artisan brands and producers: Schulz Organic Farms, Barambah Organics, Woodbridge Smokehouse, Kialla Pure Foods, Yarra Valley Caviar, Carboor Harvest, The Fermentary, Gary's Quality Meats, Hagens Organic Butchers.
With an open kitchen, transparency is part of the charm of this unique French Bistro and Crêperie in Brighton. Patrons engage with all members of the team, observing the preparation techniques using traditional cookware to make their food.
Ideal venue for private corporate functions including team building events (between 6 - 26 attendees)
Restaurant open for: lunch Wednesday - Saturday 12 - 2:30pm and dinner Wednesday - Saturday 6 - 9.30pm
As the venue is small and cosy, bookings are recommended.
+ More