Team Building (20 People)
---
---
Description
Kimberley Chocolates chocolatier Joseph Atallah has devised a chocolate making class to bring your team closer together. We will entice your team to have fun,bond, chat,and laugh together, while they are making filled chocolates, eating chocolate, dipping strawberries, marshmallow and Turkish delight in chocolate.
The team building workshop starts off with a brief history of chocolate, how the ancient civilisations used chocolate for medicinal purposes and as a powerful aphrodisiac. Each participant will then be given a chocolate mould and shown how to make their own chocolate. While the chocolate is setting we further discuss the history of chocolate and the difference between milk, dark and white chocolate before opening the session to questions about any aspect of making or working with chocolate.
The team can then busy themselves by dipping and eating strawberries, marshmallow and Turkish delight.
When the chocolates are set the moulds are stripped and the content that is not eaten is placed in a box to take home.
You can bring some wine to drink [if you think that would help you to make better chocolate]
Fitness/ability: All we ask for is healthy appetite for chocolate, we can teach the rest.
+ More
Class Schedule
Duration: The session is generally 2 hours, larger groups may take longer
What you will learn
Choose your blend of cocoa
Temper and mould the chocolate
Make "melt in the mouth" chocolate using age-old stone grinding techniques
What you will get
Expert tuition from an experienced teacher!
---
What to bring
Your love for chocolates!
What to wear
Casual (Apron)
---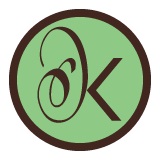 Kimberley Chocolates was established in 1994 by Joseph Atallah BSc (Food Science) with the aim of producing good quality chocolate and making it accessible to the general public. At that time in Sydney, very little good quality chocolate was being made and Joseph's idea of combining couverture chocolate with ingredients such as lemon myrtle, quandong and chilli proved very successful.Selling at markets and shows as well as from the Leichhardt factory, Kimberley Chocolates' range of chocolate truffles quickly became sought after and Joseph rapidly gained a reputation as an innovative chocolatier with a wealth of knowledge that he was willing to share.
With appearances on TV and in other media outlets, customers became keen to not only taste his product but to learn more about chocolate. Firstly, Joseph established Chocolate Appreciation Classes and the success of these informative sessions lead to the demand for hands-on Chocolate Workshops. Participants of the workshops love learning the secrets of chocolate truffle making and enjoy being able to take their handmade creations home with them along with the know-how of how to replicate them in the comfort of their
+ More