Advanced beekeeping workshop,
---
---
Description
So you have bought your first bee hive, or are thinking about getting one - but just want to have a bit more practice so you are really confident doing the general day to day beehive inspections.
This hands on day will be working with hives in the Apiary, and is limited to 8 people.
Perfect for beekeepers who have already done the introduction course, we will start the day with a small amount of practical discussion followed by a hands on day opening and inspecting the hives. If you have a a flow hive we can certainly help with all your questions
What should I wear/bring ? Most of our classes take place outdoors so you'll need clothing suitable for the weather on the day. Even if it is very hot you will need long pants, long sleeves and closed shoes for the practical part of the day. Please bring a narrow brimmed hat to use with our beekeeping veils (like an old fashioned pork pie hat). You'll also need gardening gloves or similar, sunscreen and a bottle of water.
Is there parking available? Yes there is plenty of parking available at the end of Separation street.
Do I need to bring lunch? Yes please bring lunch and a drink - a water bottle and sunscreen is a good idea
How old do you need to be to do the course? We usually suggest an age of 16 and above for the adult courses but feel free to contact me if you have a special request
About Us: Benedict is a well-known registered Beekeeper; as The Practical Beekeeper he collects swarms, manages hives, extracts honey, teaches and loves bees.

Benedict is a member of the Beekeeper State Quarantine Response Team with the Victorian Government (emergency beekeeper), is the resident Beekeeper at Ceres in Brunswick and is approved by the City of Darebin to keep bees in Darebin Parklands and Bundoora Park.

Benedict regularly runs school incursions about bees and beekeeping. Benedict also delivers adult educational courses at Melbourne Polytechnic and CERES (Centre for Education and Research in Environmental Strategies), Melbourne's award-winning, not for profit sustainability centre.

You can find him on Facebook and Instagram as The Practical Beekeeper


+ More
Class Schedule
The class starts at 10.00 am and finishes around 3.00pm
What you will learn
Day to day hive inspection procedures and a set of notes to take home
Hints and tips to better manage your hives
Opportunity to ask questions and learn more from a full time beekeeper
What you will get
At the end of this day you will walk away with more confidence opening and managing your beehives.
---
What to bring
comfortable long sleave shirt with closed footwear
tea and coffee provided but please bring lunch
What to wear
comfortable long sleave shirt with closed footwear for use in the outdoors
Appropriate for
The course is perfect for beekeepers just starting out but wanting to learn more
Cancellation and Refund policy
We reserve the right to cancel due to insufficient numbers or if weather is not suitable for beekeeping & will refund you 100% of the fee
---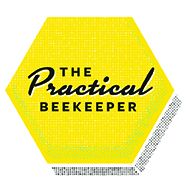 A well-known registered Beekeeper, Benedict is "The Practical Beekeeper". Benedict collects swarms, manages beehives and delivers educational courses
Benedict is a full time beekeeper specializing in Urban beekeeping and he manages a number of hives in Melbourne's northern suburbs.
Benedict has a background and passion for permaculture, sustainability, horticulture and landscape architecture and is passionate about sharing ways to live a more sustainable lifestyle.
+ More