Essential Oil Basics Workshop with Courtney and the Babes
---
---
Description
In a world where things seem faster, stronger, harder, it's nice to have Courtney + the Babes looking out for us! Courtney takes the natural approach in order to keep the nasties out and the good vibes in, and this is just the beginning…
Taking her cues from therapeutic grade essential oils, Courtney is able to replace harmful (everyday) products with a natural aromatic compound to do the job in a more clean and less harmful manner. Her natural blends and sprays will have you chilling the f*ck out, channeling your focus and energy and basically leading a more holistic lifestyle. If this sounds like the remedy you have been searching for, then look no further - our Essential Oil Basics workshop will have you feeling better in no time...
Important Info
The Windsor Workshop is located on level 1 of 115 Chapel Street, Windsor. Windsor train station is a 4 minute walk, or jump off at Duke Street stop on Tram 78. All day parking is available behind Paint Spot, Windsor (opposite the station) for around $7/day.
Our workshops are suitable for persons 16 years or older.
Terms and Conditions/ Cancellations
The Windsor Workshop reserves the right to cancel any scheduled workshop. The reasons this may occur are (a) if a workshop does not reach the minimum number of students or (b) an Artist or Workshop Facilitator falls ill. In the unfortunate circumstance of a workshop being cancelled, students will be notified at least 2 days before the commencement of the workshop and a credit note will be issued to be used at a later date. Unfortunately we are unable to offer refunds if the class is cancelled.
If you are unable to attend your workshop, please let us know within four days of your workshop and we will give you a credit note to be used at a later date, or transfers are available upon request. No credit notes will be issued for cancellations when less than four working days' notice is given.
+ More
Class Schedule
Saturday 16th September, 10:00am – 12:30pm
What you will learn
Different ways to use essential oils
How to eliminate toxins from your home
How to create all natural blends and sprays
What you will get
A Courtney + the Babes 'Calm' roller blend (made on the day by you) / a room spray of your choice (made by you) and the opportunity to receive 25% off a range of Dōterra Essential oils / take home information on oils etc
An introduction to crystals
Food, glorious food! Have you seen our grazing table? Let's just say we not only feed your minds, but we feed your tummies too. We will nourish you with an array of fine food, designed to fuel your body ready to produce some beautiful products!
Oh, and a glass or two of a sparkling wine and herbal tea made by Courtney
---
What to bring
Please bring bucket loads of enthusiasm - you will be unleashing your unfounded creativity
Plenty of Zen
What to wear
We're thinking cheesecloth, boho, hippy for this one?
Appropriate for
This workshop is for all skill levels (no experience necessary).
---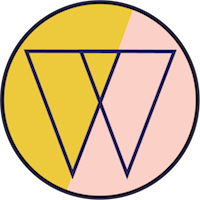 We are a creative hub for the arts / crafts / design movement providing workshops and events to inspire.
We seek out and promote local Melbourne based Artists.
We unleash the unexplored creativity in people.
We provide a social gathering for people to slow down and team up.
We create a sensory experience that will get people talking.
+ More