Like weely giveaways? Like exclusive classes? Like special offers?
Then your'll love our Newsletter!
Kizomba Performance Course- Intermediate Level
---
---
Description
Kizomba Performance Course with Yannick and Roxanne.
Kizomba is a slow and sensual partner dance . You will be taught traditional and modern Kizomba steps . Style based on leading and following . With room for creativity 👌 Kizomba is a great social dance to meet people . It is based on a respectful connection between two people 🌻 Perfomance will be Friday 6th October at TOUR DE DANCE !
Tour De Dance is a bi-annual party which really does put 'the World of Dance at your Feet'.. all the colour, the music, the costumes, the moves!!! We love to showcase our hard-working dance teachers and their students, in the styles they've been loving over the year. TDD gives them the opportunity to put some moves to the test, and bust out the choreography they've been working so hard to perfect.
What to wear: Comfortable fitting clothes
Cost: $150 Prepayment essential to secure booking
Course dates :
1. Friday 8th September 8.30-9.30pm
2. Tuesday 12th September 8.30-9.30pm
3. Friday 15th September 8.30-9.30pm
4.Tuesday 19th September 8.30-9.30pm
5.. Friday 22nd September 8.30-9.30pm
6.. Tuesday 26th September 8.30-9.30pm
7. Friday 29th September 8.30-9.30pm
8. Tuesday 3rd October 8.30-9.30pm
+ More
What you will learn
How to dance with a partner
Traditional and Modern Kizomba Steps
Choreography
---
What to wear
Comfortable fitting clothes
---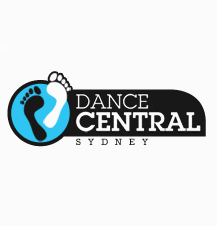 The heart of world dance in Sydney since 2002.
Dance Central offers an extensive range of dance classes and workshops for adults and teenagers at our centrally located Sydney studio.
Styles include Hip Hop, Funk, Salsa, Bollywood, Dancehall, Belly Dance, BreakDance, Burlesque, Samba, Popping, Showgirl, Booty Dance, Tahitian Dance, Hulahoop and more.
+ More