Hula Hoop Class Gift Voucher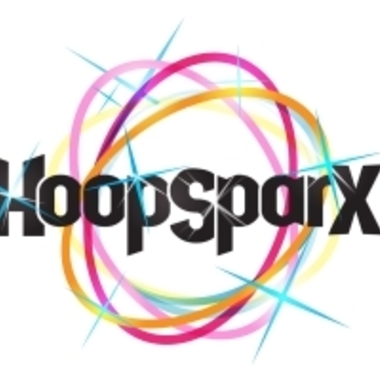 ---
---
Description
A unique gift for people who love fun, fitness, movement and something a little different.
Hoop Sparx classes get the body moving and grooving with a hula hoop.
They are a great way to get fit, relax, have fun, connect with other awesome people and play!
Classes focus on finding connection with the hoop and self as a means to learning foundational hoop dance moves and tricks. Participants will be encouraged to play, explore, discover and develop their own individual hoop dance style. Using group and individual instruction, choreography, improvisation, practise and games, these sessions are for suitable for beginner and intermediate hoopers.
When and where are classes?
Classes run in Carlton, Footscray and St Kilda with Total Beginners and All Levels classes available.
Hula hoop class terms run for 8 weeks with a 3-4 week break in between.
How old are the students and is it hard?
Hoop Sparx students range from 19 - 67 and cater to all ages and levels of fitness.
Do I need to bring a hoop?
All hoops provided. BYO playfulness, water bottle and wear comfy clothes.
How long are gift vouchers valid for?
Gift Vouchers are valid for 12 months and redeemable at any Hoop Sparx hula hoop classes.
How is the voucher redeemed?
Check out the class dates and locations available at www.hoopsparx.com/book-now and email donna@hoopsparx.com to advise which class you would like to attend. If you have been gifted a 4 or 8 week pass, you will receive a Hoop Sparx class card when you arrive at your first class. If you miss a class, you can make up for it at any of the Hoop Sparx classes during the term. Just get in touch first to make sure there is space and come along when it suits you.
About the Facillitator:
Donna Sparx is passionate about bringing the beat into the hoop and the freedom that can be found in play and flow. Having trained with the Women's Circus and hoopers from all over the world, she has a giant hoop-sized bag of moves to share. When not playing with or teaching hoops, Donna can be found training in German Wheel, doing hardcore pilates, dooping (hooping at the dog park – yes, it's possible to hula hoop, drink coffee and throw a ball for the dog at the same time), or deciding which leggings will best reflect her mood today.
Stay connected:
Web: www.hoopsparx.com.
Facebook: www.facebook.com/hoopsparx
Instagram: @donnasparx
YouTube: www.youtube.com/DonnaSparxHoopla
Class costs are GST inclusive.
+ More
Class Schedule
The Voucher is valid for 12 months and can be redeemed at any Hoop Sparx classes.
What you will learn
Explore hoop dance through tricks, transitions, being super playful and having FUN!
Learn on-body (waist, chest, knees, neck) hooping and off body tricks (weaves, isolations, smears) and transitions that will open up your flow and allow you to find and express your own style of hoop dance.
Donna Sparx will share with you the most awesome tricks, transitions and moves that she's collected from around the world and look totally impressive.
What you will get
A place to play, laugh, get fit and have fun.
A holistic class for mind, body and spirit – that's right, hooping exercises both sides of the brain, the body and is also meditative.
Hoops are provided of all different sizes and weights so you can experiment and see what feels right for you and the way you like to move.
A class that is suitable for all ages and fitness levels.
Access to free online Hoop Sparx tutorials, tips and tricks.
Access to the Hoop Sparx hoopers online community.
Discounted hula hoops.
---
What to wear
Comfy clothes that you enjoy moving in
Appropriate for
Kids at heart aged 14-70! If you want to play, giggle and learn to hoop then this is for YOU!
---
FUN, FITNESS & FLOW...
Hoop Sparx is a glitter fuelled bubble of hooptastic play, creativity, giggles, dance and HULA HOOPS!
If you are looking for a fun way to keep fit, check out our Hula Hoop Classes in Carlton, Footscray, Preston and St Kilda. Mon-Thursday nights.
You will learn dazzling hoop tricks and discover your own hoop dance style in these super interactive galactic classes. And you'll get mega toned doing it!
Donna Sparx is a hoop teacher, lover, maker and performer and is passionate about sharing the holistic sparkle that is hula hooping.
The Hoop Sparx approach includes:
○ Utilising play as a foundation for learning
○ Using hoop dance as a way to explore and change/challenge our thinking
○ Transformative potential of hoop dance
○ Encouraging individual style, exploration and creativity
○ Fun! Lots of FUN!
"Thank you for the awesome hoop lesson. I'd had a really down day and the class, your fun energy and the hoops got me out of my head. Loads of laughter and smiles all round. I even went to the park yesterday and put together a little sequence of everything we learned. And guess what? Your tips for chest hooping have helped. I did it!!!!"
– Hoop Sparx Student
+ More
---
Cancelation & Refund Policy
Refunds will only be issued if a class is cancelled.
A refund may be considered in the exceptional circumstance that a students sustains an injury during a Hoop Sparx class and is unable to complete the term.
+ More
Terms & Conditions
Bring-A-Friend
Bring-A-Friend 1 Class Passes must be all used together on the same night. E.g. if you buy 3 Bring-A-Friend tickets then 3 people need to attend a class together.
Bring-A-Friend 8 Class Passes can be used at any Hoop Sparx classes - you just need to show up to your first class together and the rest you are free to spin where you please.

Class Pass Validity
Class Passes are valid for use in all Hoop Sparx classes and only during the Term for which they were purchased.

Refunds
Refunds are only issued if a class is cancelled. See http://hoopsparx.com/terms-of-service/ for more information.
+ More
---