Apollo Bay Hula Hoop Workshops: Kids and Adults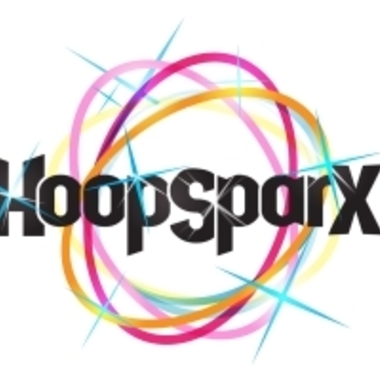 ---
---
Description
Get fit the fun way!
Surprise yourself.
Feel happier, fitter, free-er and more content with YOU!
SOLD OUT Kids Hoop Dance: 10:30-11:30am
An engaging class focused on music, movement and play, combining group and individual games, skill development and practice time.Discover your inner hoop star in this FUN filled hooptopia. Suitable for kids aged 4-11.
SOLD OUT Hoopercise and Hoopdance - 12:00 - 1:30pm
The perfect combo of hoopercise cardio and toning and hoop dance flow, moves, tricks and combos. We will be covering on and off body moves including weaves and weave variations, waist hooping, isolations and more. Now's your chance to give it a spin. Hula hooping - fun fitness, meditation and good giggles! Suitable for total beginners and beyond. Ages 12-70.
Twin Hooping - 2:00 - 3:30pm
An introduction and exploration into the world of two hoops. No experience necessary. This is an opportunity to build neuro-plasticity, challenge yourself and learn some simple yet fancy looking moves.
What to wear:
Wear comfy clothes and bring a water bottle, a smile and a bucketful of playfulness! All hoops provided.
Ticket info:
Pre-sale tix only and strictly limited spaces available so get in quick!
Discounts if you sign up to more than one session.
Hoops
Hoops will be provided to use and available to purchase on the day.
Stay connected:
Web: www.hoopsparx.com.
Facebook: www.facebook.com/hoopsparx
Instagram: @donnasparx
YouTube: www.youtube.com/c/DonnaSparxHoopla
+ More
Class Schedule
Kids Hoop Dance: 10:30 - 11:30am Hoopercise and Hoop Dance (Ages 12-70): 12:00 - 1:30pm Twin Hooping (Ages 12-70): 2:00-3:30pm
What you will learn
Fancy tricks and flow for all ages
Build your transitions and twins repertoire to help flow between moves and take your twin hooping to the next level
Take home a hoop swag of hoop tricks, transitions, twins moves, patterns and combos
What you will get
The funnest, most fantastic hula hoop workshop you will ever spin in
Warm up and cool down stretches to take care of your body
Hoopercise moves to work your body and your booty
Access to the Hoop Sparx hoopers online community.
A workshop that is suitable for anyone who is interested in exploring hoopercise and hoop dance. All levels welcome.
Hoops are provided
---
What to bring
Playfulness
Water bottle
A giggle or three
What to wear
Comfy clothes that you enjoy moving in
Appropriate for
People who want to discover, or dive deeper, into the ridiculously fun circle that is the hula hoop!
---
FUN, FITNESS & FLOW...
Hoop Sparx is a glitter fuelled bubble of hooptastic play, creativity, giggles, dance and HULA HOOPS!
If you are looking for a fun way to keep fit, check out our Hula Hoop Classes in Carlton, Footscray, Preston and St Kilda. Mon-Thursday nights.
You will learn dazzling hoop tricks and discover your own hoop dance style in these super interactive galactic classes. And you'll get mega toned doing it!
Donna Sparx is a hoop teacher, lover, maker and performer and is passionate about sharing the holistic sparkle that is hula hooping.
The Hoop Sparx approach includes:
○ Utilising play as a foundation for learning
○ Using hoop dance as a way to explore and change/challenge our thinking
○ Transformative potential of hoop dance
○ Encouraging individual style, exploration and creativity
○ Fun! Lots of FUN!
"Thank you for the awesome hoop lesson. I'd had a really down day and the class, your fun energy and the hoops got me out of my head. Loads of laughter and smiles all round. I even went to the park yesterday and put together a little sequence of everything we learned. And guess what? Your tips for chest hooping have helped. I did it!!!!"
– Hoop Sparx Student
+ More
---
Cancelation & Refund Policy
Refunds will only be issued if a class is cancelled.
A refund may be considered in the exceptional circumstance that a students sustains an injury during a Hoop Sparx class and is unable to complete the term.
+ More
Terms & Conditions
Bring-A-Friend
Bring-A-Friend 1 Class Passes must be all used together on the same night. E.g. if you buy 3 Bring-A-Friend tickets then 3 people need to attend a class together.
Bring-A-Friend 8 Class Passes can be used at any Hoop Sparx classes - you just need to show up to your first class together and the rest you are free to spin where you please.

Class Pass Validity
Class Passes are valid for use in all Hoop Sparx classes and only during the Term for which they were purchased.

Refunds
Refunds are only issued if a class is cancelled. See http://hoopsparx.com/terms-of-service/ for more information.
+ More
---