8-Week Mindful Self-Compassion (Adelaide)
---
---
Description
Join us to learn how to befriend yourself, manage difficult emotions and improve your relationships.
Research shows that self-compassion greatly enhances emotional well-being, reduces anxiety & depression, and increases social connectedness. This course will provide essential tools to help you become more effective and successful by treating yourself in a more respectful and compassionate way.
How do you know if this course is for you?
Do you wish to learn:
How to motivate yourself with kindness rather than criticism?
How to handle difficult emotions with greater ease?
How to transform challenging relationships?
How to manage compassion fatigue in your work?
The art of cultivating kindness and compassion for yourself and others?
If you answered yes to most, then this class is right for you.
About the Facilitator:
Stephanie is trained with the Centre for Mindful Self-Compassion and brings with her an extensive history of therapeutic group leadership. She is passionate about creating safe spaces for exploration both in the counselling room and in group work.
Stephanie has a long history of working from the space of mindfulness and compassion including teaching on compassionate (non-coercive) parenting and 'compassionate communication' practice (based on NVC).
Matt has a long experience of engaging in Buddhist approaches with a range of Buddhist teachers that informs his work. He is a trained psychotherapist and a gifted group facilitator with a passion for being with the human experience in all its variety.
+ More
Class Schedule
Class will run for 8 weeks Tuesday Evenings 6-8:30pm
What you will learn
How to motivate yourself with kindness rather than criticism
How to handle difficult emotions with greater ease
How to transform challenging relationships
What you will get
Expert tuition from an experienced teacher!
An overall fun and rewarding experience
Practical tips on how to practice mindful self-compassion in your everyday
---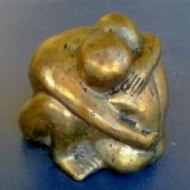 HUMANE Clinic Therapy Service is for individuals who experience mental distress, and are seeking to makes sense of and work through their difficulties. It can be useful for individuals to have a deeper understanding of the origins of their distress, and work towards personal meaning and empowerment, as part of moving forward in their life.
The clinic provides alternatives to the illness model - viewing the person experiencing difficulties as best placed to make sense of their own reality. HUMANE Clinic works with people experiencing a wide range of mental health experiences and difficulties. In addition to face-to-face individual or group therapy, Skype facility is also available for individuals not able to travel to the therapy rooms.
HUMANE Hearing Voices and Psychosis Clinic is available to work alongside individuals experiencing voices, visions and other unusual or alternative realities - experiences that may have been labelled as psychosis. Facilitating approaches consistent with the international hearing voices movement, HUMANE Clinic acknowledges the mental distress that an individual and those around them may suffer. The approach at the HUMANE Clinic is to develop an understanding of 'psychosis' as a potentially meaningful experience towards a journey of personal growth and recovery.
Recognising the experience for family members and people caring about an individual in mental distress, the clinic is available to consider and work through the experiences of being alongside a loved one as part of a journey of recovery.
+ More