Hula Hoop Private Lesson 1:1 - with Lucy
---
---
Description
Recieve undivided attention with a 1:1 hula hoop session or small group session.
Set personal goals, touch up on that hoop trick you've been trying to nail, or learn something totally new.
This is YOUR SESSION and YOUR TIME so sessions are tailored entirely to the individual.
The location of session can be negotiated with the instructor.
+ More
What you will learn
Learn how to Hula Hoop at your own pace and get a fun workout at the same time!
Set personal goals and learn Hula Hoop moves that YOU want to learn.
A dynamic yet gentle form of exercise for your body, brain and mind, suitable for adults of all ages and fitness abilities.
What you will get
Improved body awareness, coordination, balance, posture and flexibility
Improved focus and boosted mood
An individually tailored session and undivided attention from the instructor.
A FUN full body workout focusing on building core strength and toning arms and legs
---
What to bring
A drink bottle
A towel
A yoga matt
What to wear
Wear comfortable clothes to work out in
Appropriate for
Adults of all ages and fitness abilities
---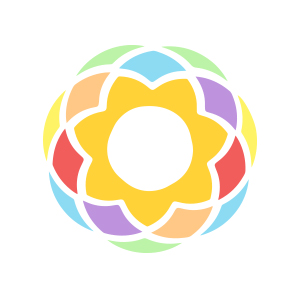 Inner Circle Hooping offers Hula Hoop Dance and Group Fitness classes, workshops and programs in Melbourne, Australia and custom made Hula Hoops to order.
Lucy of Inner Circle Hooping is a lover and teacher of Hoop Dance and makes hand made Hoop Dance Hoops great for beginners and fitness goers.
Lucy is all about creating an inclusive enabling space where people can play, explore and connect with others and connect in with their own bodies. Using hoop dance movement as an accessible, fun and empowering tool, her workshops promote active living and wellbeing, positive self-esteem, creativity and expression, and community participation in an ultimately FUN and fresh way!
+ More
---
Terms & Conditions
Terms and Conditions of sales of services
Reservation, cancellation & transfer policies
You are welcome to use your purchased class pass/es for any class within the term period. If would like to attend a different type of class to that which you are registered, please nofity the facilitator to ensure there is space available. Passes do not roll over to subsequent terms.
Inner Circle Hooping has a limited amount of places available per class. To ensure your place is reserved for you each week, we appreciate that you confirm your attendance or notify Inner Circle Hooping of your absence as soon as practically possible.
Inner Circle Hooping accepts drop-in attendees, however in the case where maximum capacity is reached, preference will be given to those who have pre-booked and notified Inner Circle Hooping of their attendance. As such, it is recommended you notify Inner Circle Hooping of your planned attendance to ensure a place is available.
If you cannot make it to your reserved class, you are welcome to send someone in your place.
Absence without prior notification is not refundable.
Inner Circle Hooping reserves the right to alter a class, including change of facilitator, or cancel a class. If a class is cancelled for any reason a choice of rescheduling or full refund will be given.
Minimum numbers apply to run classes. If minimum numbers are not met, the class will be cancelled. At least 48 hours' notice will be given and a choice of rescheduling or a full refund will be offered.
If a class is cancelled due to circumstances beyond the control of Inner Circle Hooping, Inner Circle Hooping is not responsible for any costs, damages or expenses that you may suffer or incur.
Gift vouchers cannot be refunded or redeemed for cash.
Gift vouchers are valid for 12 months from date of purchase.
Gift vouchers are transferrable to another person. Please notify Inner Circle Hooping if transferring gift voucher recipient.
Class attendance
Classes will start on time. It is best to arrive 10 minutes early (no more than 20 minutes please) so that none of the class is missed.
Unless the class is specified as a children's class, unaccompanied class attendees must be 16 years of age or older. Children 13 years and older may attend accompanied by a responsible adult (1 adult per child).
Photographs may be taken during the classes and used for marketing or promotional purposes. Photos of children will only be used by us with the consent of a parent or guardian. If you do not want us to use photos of you, please let us know.
Inner Circle Hooping facilitators and staff reserve the right to refuse anyone who is intoxicated or behaving erratically, or exhibiting threatening or unruly behaviour.
Release of liability
Hula Hooping, Dance, exercise activity, and associated activity may place stress on the body and carry with them inherent risk of physical injury. The student/participant accepts this risk and agrees to release, indemnify and exclude Lucy Noonan, Inner Circle Hooping and its contractors and/or employees from any and all liability of any kind for any damage or injury incurred while attending a class, workshop or event of Inner Circle Hooping. Should the student/participant have any known pre-existing injuries, health issues, conditions, or pregnancy that may affect their ability for them or others' to safely participate, or place them or others at high risk of further/other injury or damage, it is their responsibility to notify the facilitator and to seek medical clearance from a General Practitioner Doctor or allied health professional prior to participating in Inner Circle Hooping's Hula Hoop, Dance and associated exercise classes, workshops, activities and/or events.
Inner Circle Hooping will take all necessary care, but accepts no responsibility for the damage to or loss of property left in the venue prior to, during or after a class or event. Inner Circle Hooping is not responsible for the loss or damage of personal items in any form.
The student may be held financially responsible for any damage to or loss of Inner Circle Hooping's property during the class or event.
Privacy
The information provided to us will not be given to a third party without your consent or unless legally required.
By booking a class or event, you are agreeing to let us contact you via e-mail and/or phone in regards to your booking.
+ More
---