Re-Shaping after Career Breaking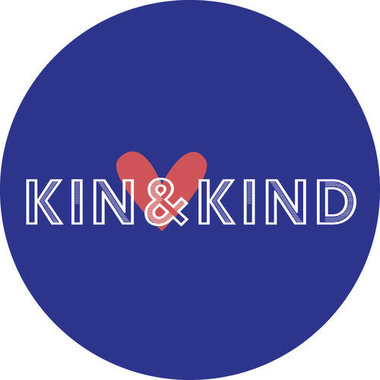 ---
---
Description
From flexible working and knowing your rights to navigating the emotions and daily logistics (and help! what am I actually going to wear?) we bring together 3-4 experts for the ultimate pep talk on reshaping your working life after a career break. Hosted by Shevonne Hunt from Kinderling Kids Radio.
Our wonderful creche will be provided by our great friends at Upswing
MEET THE PANEL
SARAH PARKER
Sarah is a co-founder of Puffling, a marketing strategist, diversity advocate and change agent for flexible working solutions. After working in the marketing and advertising industry for 15 years, when she had her two children, she realised there was a shortage of part-time flexible work options for senior women. The idea for Puffling was then born - matching two women together to create a job-sharing partnership and placing them in a full-time position together. No compromise on seniority and no compromise on salary.
JAYNE ANDERSON
Jayne is an author, television producer, Walkley-award winning documentary maker and mother of four. She has recently published the book, Working It Out: Career, Family and You, featuring conversations with women from all walks of life about how they manage their career while raising children.
KIRSTY LEVIN
Kirsty is a co-founder of The Parents Village, a perinatal support service for new and expectant parents. She is also a psychologist and HR/learning and development specialist with over 18 years experience in careers coaching, leadership training, and consulting across various industries in the corporate sector. As a mother of two, Kirsty also understands the key considerations and challenges that come with being a working parent. She is passionate about assisting her clients to realise their needs and strengths, and to leverage their potential in order to reach greater fulfilment and balance in their careers.
SARAH WINTER
Sarah is a mother of three under five, a human rights lawyer, who has worked within small and large organisations in the public, private and community sector. She now works in consulting in human services transformation at a big professional services firm. Sarah loves a full life and sees flexible working as the ticket to meaning at home, at work and in life. She hopes to share some of the lessons, challenges and opportunities on making it work.
+ More
Class Schedule
Duration: 2 hours
What you will learn
How to navigate work post babies whether you're returning to the same job or exploring new options
How to shift into the right gear emotionally post your career break
Inspiration & top tips from women who have been there & made it work
What you will get
Practical tips and know-how from experts about returning to work
A chance to meet other parents gearing up for the same transition
An opportunity to be interactive & ask questions
---
What to bring
All materials provided
Just your enthusiasm & return to work questions
Appropriate for
Anyone considering returning to work post a break and wondering how to make it all happen
What do I do with my children?
Onsite creche available thanks to the fabulous folks at Upswing. Young babies welcome on laps. Limited spaces for older babies & children.
---
Come along to our workshops and meet-ups and learn a skill (or brush up on old ones), talk about what you love, meet new people and spend time focusing on something other than child-rearing. Our broad range of workshops and events are eclectic and stimulating. Midweek events include an on-site creche!
Kin & Kind is about exciting the passion you once had but have lost in the fog of babies, kids and home, in a safe and supportive environment. We want you to leave feeling energised, with a sense of achievement that's unrelated to the kids.
At the very least, you're 90 minutes closer to nap time.
+ More
---
Cancelation & Refund Policy
my baby's sick, my dog ate my ticket...help i need a refund
If you can't make the workshop, we require 72 hours notice in writing prior to the class for a full refund. If you miss this window, earn some extra karma points and pass on your ticket to one of your friends. They're fully transferable. Creche spots (where creche is active) are non-refundable.
+ More
Terms & Conditions
My baby's sick, my dog ate my ticket...help i need a refund
If you can't make the workshop, we require 72 hours notice in writing prior to the class for a full refund. If you miss this window, earn some extra karma points and pass on your ticket to one of your friends. They're fully transferable. Creche spots (at the events where a Creche is offered) are non-refundable.
Kin & Kind cancellations
We reserve the right to cancel a workshop if insufficient bookings are received. Most of our classes must have a minimum of 5 participants before we can go ahead. In the event that a class is cancelled, you'll be notified via email 48hrs prior to the start of the class and will be offered a full refund or credit to be used towards another class. If a teacher is unable to attend a class due to illness or other extreme circumstances we will postpone the class to a later date and inform you as early as possible. We can not be held liable for any travel or other costs in the event of a cancellation.
Our duty of care and your responsibilties
We will do all we can to make Kin & Kind a safe and happy environment. When you arrive and leave our workshops or events please use sensible precautions when going up and down stairs. Please use common sense and sensible precautions when attending our events. Kin & Kind and the wonderful teachers, facilitators and artists we use will not be held personally liable for any damage, loss or theft incurred to personal property, or any physical injuries obtained during the workshop. By attending a Kin & Kind event, you agree in holding full responsibility and liability for any damages, injuries to parties involved and physical and/or personal property that may occur during the workshop.
Photography & recording events
We will be recording or photographing throughout most of our events & workshops. If you don't want your photo used in any of our marketing, social media or website please let us know in writing by emailing us at hellokinandkind@gmail.com
+ More
---