Online Course – MAKE YOUR OWN NATURAL SKINCARE
---
---
Description
Make easy products for a full skincare routine, 100% natural and customized to your skin type (oily, dry, acne, eczema…)
This course is for you if…. you want to start making your own skincare at home using simple, quick and easy recipes.
Why make your own skincare?
It's healthy and natural
It's very (very) easy
It's often cheaper than buying conventional products
It's customizable to your taste, personality, and lifestyle
It feels rewarding
It's a lot of good fun to share!
You may be thinking….
"How would I know what ingredients to use?"
"I don't have time to learn how to do all that…"
"Oh no… I'll probably mess it up!"
"I worry that my products will not look like in the photos."
"I wouldn't even know what to buy or how to start."
I've got you covered!
What you'll learn
The objective of the course is to bring you on a journey, from the basics of DIY Skincare to the ability of making your own products, customized to your skin type. And no need to worry about time or cost, as your customized recipes can be made from a short list of your favorite ingredients in around 3 minutes!
In the course, you'll:
start by the basics and prerequisites of DIY Skincare (safety, hygiene…)
learn about a selection of the best natural ingredients, their properties and where to find them
understand the powerful effects of active compounds such as essential oils
discover natural preservatives and how to use them
make products for a full skincare routine
experiment and develop new recipes thanks to tools specifically developed for this course
At the end of the course, you'll be able to make more than 100 different recipes of the following types of products:
Face and Eye Serums
Lip, Body and Hand Balms
Face Masks
Face and Body Scrubs
Face Lotions
Lotion and Massage Bars
Makeup Removers
****
Course curriculum
Welcome!
About the Course
Why make your own skincare?
Prerequisites of DIY Skincare
Safety guidelines
The 4 Rules of Hygiene
Tools and Equipment you'll need to get started
The Best Ingredients of Natural Skincare
Introduction to Natural Ingredients
Essential Oils – definitions, benefits and guidelines
Top 3 essential oils and why they are awesome!
Vegetable/Carrier Oils – definitions, benefits and the best ones for your skin type
Hydrosols – what they are and why you should definitely give them a try
My 2 favorite ingredients – your skin's new best friends
The best clays for a radiant skin
My top recommended natural exfoliating powders
Natural preservatives and how to use them
Customize the colour/look of your products, using ingredients from your kitchen
Introduction to the Recipes
Basic principles of DIY Skincare
How to customize the recipes to your skin type (and where to find your ingredients)
Instant recipes: make them fresh in a few seconds!
Detox Facial Cleansers (Express)
Hydrating and Refreshing Face Lotions (Express)
Purifying and Gentle Gel Scrubs (Express)
Eye Serums and Basic Makeup Removers (Express)
Hydration Booster Lotion Gels (Express)
Beauty Oil Face and Body Scrubs (Express)
3-minute easy recipes
Bi-Phase Makeup Removers
Purifying Face and Hand Scrubs
"Detox-and-Shine" Masks
Hydrating and Anti-Ageing Gel Serums for the Day
Active and Regenerating Night Gel Serums
Nourishing Serums and Massage Oils
Hand and Body Lotion/Massage Bars
Body and Hand Nourishing Balms
Lip balms
BONUS Lectures
BONUS RECIPES: Advanced Body and Face Scrubs
******
What students say...
"Your support is amazing and efficient. You make me feel sure of what I'm doing."
"Honestly, I'm so happy with the course. Everyday I say my son "thank you so much for this present!!!" I'm not exaggerating..."
"Because of my rosacea, I have forbidden the scrubs, but this one, with bamboo, is very soft, so no pain for my skin. I can see my pores less opened and my face is so soft..."
"About the AV serum, I simply love it! The soft touch, the smell and the appearance of my skin the day after... Thanks for these great recipes and your advice!"
+ More
Class Schedule
This is a completely self-paced online course - you decide when you start and when you finish. After enrolling, you have unlimited access to this course for as long as you like - across any and all devices you own.
What you will learn
The basics and prerequisites of DIY Skincare.
Learn about a selection of the best natural ingredients, their properties and where to find them.
Make 100% natural beauty products, customised to your skin type
What you will get
A 30-day refund guarantee so there's no risk to you to try out the course: if you find it's not for you, I'll issue you a full refund.
Lifetime access and unlimited access to this course for as long as you like - across any and all devices you own
7 modules and a total of 36 lectures, all accessible online at any time that is convenient to you.
Downloadable slides and recipes.
Exclusive discounts to get cheap and great quality ingredients, equipment and containers.
Tools to customize your recipes. More that 100 recipes possible!
6-month email support if you have any questions during the course.
---
What to bring
Your enthusiasm!
This is a self-paced online course, so you'll need a computer and internet access
Appropriate for
DIY Beauty Beginners
---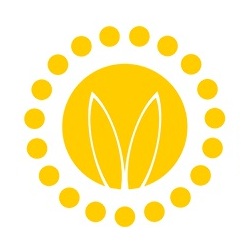 Dear Beautiful You,
By booking a workshop or course with me, you're making a big step towards a healthier and more natural way to take care of yourself. Thank you for trusting me to help you achieve that goal - I'm delighted to be part of your journey.
Mademoiselle Organic started as an online blog and is now a growing online community of people who share a common passion for healthy and organic beauty. Apart from the blog and social media activities, we also meet during workshops and when I run online courses.
I wasn't always convinced that organic beauty was the right option for me. Like many people, I used hundreds of conventional brands in the past to try and improve my health and skin condition. From harsh hormones to pharmaceutical creams, I've tried it all, and always with very limited results. Then, a few years ago, many things changed.
My mum got sick. It was breast Cancer, a word I write with a capital letter because it was a capital moment in my life and the life of my parents. At that moment, I chose the organic path that I am still following today. I stopped all contraceptive pills, threw away all household cleaning products with harsh chemicals, and I started reading about how to live a healthier lifestyle.
Now, a few years later, my mum is fine, but the past has taught us this: that being kind to our body is our own responsibility. And this is what Mademoiselle Organic is about. On my blog, in my courses and in my workshops, I share knowledge about organic beauty and DIY recipes. The most important thing for me is that I help you find informed solutions on how to take better care of your health and beauty.
Welcome to my world of organic beauty,
Aurélie (Lily)
+ More
---
Cancelation & Refund Policy
Group workshops are not refundable, but if you are unable to attend and cancel 1 week before your workshop date, you'll receive a credit to be used within 6 months on upcoming workshops and online courses.
Booking fees paid for private events (one-on-one and hen's events) are refundable if I am not available on your preferred dates.
+ More
---