Like weely giveaways? Like exclusive classes? Like special offers?
Then your'll love our Newsletter!
Description
The Right Time To Be Fit, Toned, And Have Fun!
These classes combine our ladies kickboxing and cardio exercises. There are a range of exercises and training used to suit your level of flexibility and fitness and of course fun! Spend time on a range of equipment available to you such as, kick pads, focus mitts, rebound bags and bobs. For the more adventurous there are punching bags from light to heavy. We cater for ladies from beginner to experienced in our kickboxing and cardio classes.
Ladies you will be amazed at how your flexibility will improve with stretching and regular training, whether it be the fancy kicks seen in the movies or TV or just to be able to finally say hello to your toes! The sessions are action packed with plenty of cardio, stretching and stress release of course you can yell and kick and punch to exhaustion.
You will find yourself smiling and having a lot of fun, getting fit and getting rid of the days worries all at the same time. Bring a towel and a water bottle as you will work up a sweat.
+ More
What you will learn
Kick pads, focus mitts, rebound bags and bobs
Ladies kickboxing is fun and gives you confidence
Flexibility and core strength will improve with stretching and regular trainining
What you will get
Toned muscles and firmer body
Expert tuition from an experienced teacher!
Improved fitness and flexibility
Reduced anxiety, and increasing relaxation
---
What to bring
Water bottle to keep hydrated
Your enthusiasm, and be open to give things a try!
What to wear
Appropriate comfortable clothing that won't restrict your movement!
Appropriate for
Ladies interest to learn Kickboxing & Cardio, to tone up the body or to loose some weight
---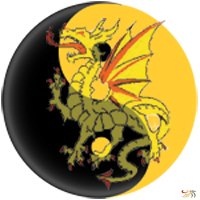 Bayside Ladies Kickboxing (BLK) has its origins from a balanced approach in what ever we do, and is part of the Nutaofit Martial Arts Academy (NMAA), i.e. Nu – Nutritional, Tao – Way or path for life, Fit – Physical and mental fitness.
Our classes combine Kickboxing, Cardio Exercise & Self Defence.Ladies kickboxing and cardio workouts is the ultimate way for busy women to get fit, relieve stress,loose weight and inches or centre-meters while having some fun. Whether you are a beginner orexperienced and want a good workout, this is the place to be. Learn how to use your kickboxing as a way to keep safe with our self defence approach. We have ladies only and mixed classes,
+ More