Description
Self Defence
We believe that everybody deserves the right to get home safely! With the increasing violence in our communcity self defence skills is more important than ever.Our self defence classes are principle based programs teaching skills that can be used in a wide range of situations. Classes provide plenty of hands on practice so that you gain confidence in using them when you need to act.
Take control of your personal safety, self protection and self defence through our AAA programs of...
+ Awareness - of your personal safety by learning how to recognise threats on the streets to keep safe
+ Avoidance - to maintain your self protection by creating distance between you and an attacker
+ Action - using effective self defence methods that are simple and effective to take control.
+ More
Class Schedule
Monday & Wednesdays from 6.30pm Thursdays from 7.15pm Duration: 45 Minutes per session
What you will learn
Plenty of hands on practice so that you gain confidence in using them when you need to act.
How to remain safe in a range of situations and confrontations
Principle based programs teaching skills of Awareness, Avoidance & Action, the key to your self defence and protection.
What you will get
How to recognize threats on the streets to keep safe
How to create time and space to get away safely
Learn how to respond in confrontations
Learn self defence techniques that are simple and effective
Increased confidence to handle conflict
---
What to bring
Water bottle to keep hydrates
Pen to jot down key points for you, on the supplied reference booklet
Your enthusiasm, and be open to give things a try.
What to wear
Appropriate comfortable clothing that won't restrict your movement!
Appropriate for
Every lady needs to learn self defence...we also have family rates!
---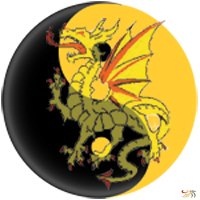 Bayside Ladies Kickboxing (BLK) has its origins from a balanced approach in what ever we do, and is part of the Nutaofit Martial Arts Academy (NMAA), i.e. Nu – Nutritional, Tao – Way or path for life, Fit – Physical and mental fitness.
Our classes combine Kickboxing, Cardio Exercise & Self Defence.Ladies kickboxing and cardio workouts is the ultimate way for busy women to get fit, relieve stress,loose weight and inches or centre-meters while having some fun. Whether you are a beginner orexperienced and want a good workout, this is the place to be. Learn how to use your kickboxing as a way to keep safe with our self defence approach. We have ladies only and mixed classes,
+ More