Description
Resin art is the latest artistry skill that everyone wants to try, but it can be difficult to master. We will work with you to achieve great results and teach you some of the more advanced techniques with a specific focus on working with colour. It's by far one of the most exciting art classes to teach and participate in!
In this workshop, you will learn to create a multi-layered art piece you will be proud to hang on your wall or give as a gift. We use 30cm x 30cm round boards which you will learn to prep and then work on a test piece with our teacher before making your own.
To ensure individual attention, class size is strictly limited to eight people. It is suitable for absolute beginners and those with some experience. Not suitable for pregnant women.
+ More
What you will learn
How to work safely with resin
How to work with colour and create fantastic effects
Master the advanced techniques to resin art
What you will get
Your own unique resin art piece
The skills to create more resin art
List of needed materials
---
What to bring
A big smile and keen sense to learn plus some food for lunch or some cash to buy something from the shops.
What to wear
Very casual clothes you don't mind getting dirty. Aprons will be provided.
Appropriate for
Adults (18+) It is suitable for absolute beginners and those with some experience. Not suitable for pregnant women.
---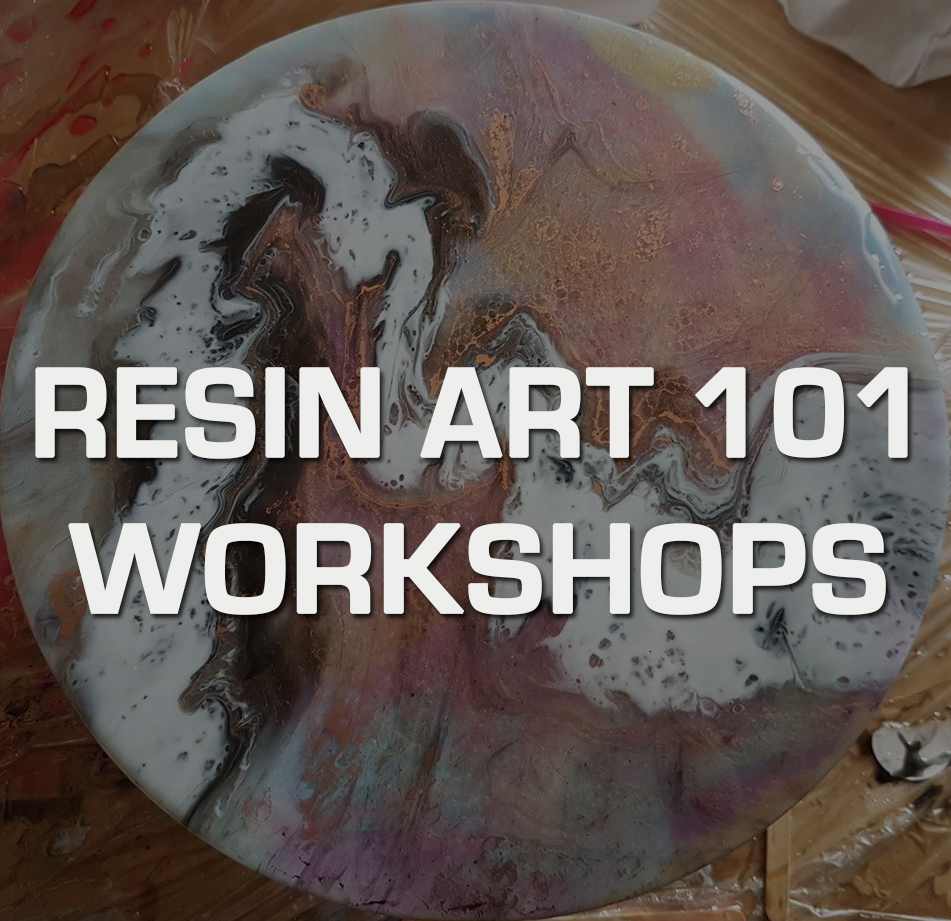 Resin Art Courses by Sara Elizabeth Joyce.
"Learning Resin Art was a way for me to get into the field of fine art, which i never thought would be possible"
Our courses are customised for begginers and advanced levels of Resin Artistry which include melding specific resin friendly piments and dyes, preping and making your own boards, using the safest possible resin and other high quality materials.
About Sara Elizabeth Joyce:
Sara has worked as a resin art teacher for nearly two years and has previously worked in the film industry as a carpenter and a mould maker for the last six years. Working on films like Pacific Rim 2, Alien Covenant and Gods of Egypt to name a few. Her expertise working with resin sets her apart from your standard resin arts teachers. Sara also has several of her pieces on display in galleries and cafes around Sydney.
"This was an absolutely wonderful experience for me. Not only did I learn some new skills but also met some wonderful people. I would highly recommend this class to anybody even if you feel you have no artistic ability you will be taught how to make something that is unique and personal." - Melissa.
Courses are available in both Sydney and the Blue Mountains.
If you have any questions at all please feel free to contact us via the facebook page and we shall get back to you promptly.
+ More