The Elements of Drawing: for Beginners
---
---
Description
By the end of this course, that's eight weeks of drawing bliss, you will have a solid understanding of the components that make dynamic images.
As a Maker or Collector, no matter what medium you prefer, to understand the mechanics of visual imagery is a great advantage, and drawing is the most direct and expressive way to learn the basics. And it's a fun way to learn.
We begin on Saturday 6 May. If you miss a class you can catch up in our freestyle session that runs later on Saturday afternoons.
Tutor: Carmel Byrne
Week 1: Line / Week 2: Value / Week 3: Tone / Week 4: Form I / Week 5: Form II / Week 6: Texture I / Week 7: Texture II / Week 8: Composition
8 weeks, 6 May – 24 June, Saturdays 1 – 3pm
See full details on our website here
Perfect for beginners or anyone that needs to fill some gaps in their knowledge and techniques
+ More
Class Schedule
This class is held every Saturday 1 - 3pm. If you miss a class during the courseyou can catch up in our freestyle drop in sessions that begin at 3pm.
What you will learn
Draw a sensitive line
How value and tone work in imagery to create mood and form
Colour and composition
What you will get
A series of line drawings, collage, transfers, and tonal drawings
A solid foundation of drawing and visual art skills
The opportunity to work with an experienced artist
---
Appropriate for
professionals, drawing, hobby, adults, teenagers,
---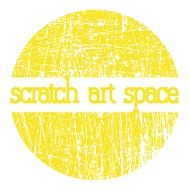 Scratch Art Space operates from a warehouse located in Marrickville and has been running since 2002. We're a five studio complex with a streetfront gallery and an upstairs venture space with a diverse range of activities and events.
Our mission is to promote and support unrepresented artists through ongoing studio and gallery programs. Check out our classes and workshops!
+ More