Improving Your Internal Monologue
---
---
Description
This is an opportunity in three hours to broaden your understanding of acting process. It will explore the source of a variety of different impulses that drive your listening in an active way, thereby delivering creative, powerful and thoroughly believable performances. Three different teachers will lead you through different exercises that expand your skills and understanding of Internal Monologues in a new and exciting way.
+ More
Class Schedule
This is a one-off 3-hour session for only $10
What you will learn
Discover a number of ways to make your acting more interesting to an audience and more naturally impulse driven
Have techniques that are difficult to understand explained in a clear and practical way
Learn how to stand out from the crowd
What you will get
Exercises to perform that help you master the skills
Explore a number of techniques that drive impulses to your listening
Come to understand what a director is really looking for in an actor
Understand the principles behind Stanislavski's Circles of Concentration and discover a modern interpretation
Acquire an understanding of the strong practical and intellectual foundations that underpin The Rehearsal Room acting process
Know that a range of sources are available to drive your listening and make you real
Learn to stand out from the crowd
---
What to bring
Bring your acting diary so you can take notes.
Bring your sense of fun
Bring your expectations that this will be another great session.
Appropriate for
This workshop is for anyone who wants to come. You can choose to participate or just observe. Either way you will find it a most enjoyable experience.
---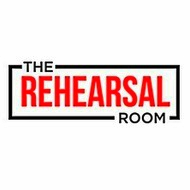 The Rehearsal Room is run by TV Director Richard Sarell who directed television drama for more than 25 years. During that time, he evolved an approach to acting that trains actors in techniques that enable them to compete and survive in the modern world of screen performance.
The techniques are based on simple principles that quickly produce professional results. They enable the actor to create complex real characters that are perfect for the screen but are also relevant for the stage. These classes enable actors to make choices that drive the character's interactions in a way that generates a compelling dramatic performance. The actors skill is to engage an audience because they feel they are watching a real life interaction. These classes provide the tools to deliver those outcomes.
Richard has been conducting workshops for professional actors in Australia and New Zealand for two decades, working with institutions such as the Australian Film, Television and Radio School (AFTRS), Australian Screen Directors Association (ASDA), National Theatre Drama School, Federation University and the Victorian College of the Arts (VCA).
+ More