Like weely giveaways? Like exclusive classes? Like special offers?
Then your'll love our Newsletter!
Implement DevOps with Docker
---
---
Description
Build, Ship and Run Any App, Anywhere
Docker enables apps to be quickly assembled from components and eliminates the friction between development, QA, and production environments. Imagine being able to perfectly recreate your production environment on your local machine, with very little fuss, and without the resource overheads typically associated with virtual machines. This results in speed from concept to development to production. Teams can ship faster and run the same app, unchanged, on laptops, data center VMs, and any cloud.
Quickly delivering value is critical to your organisation's success.
" A company that gets software written faster and better will, all other things being equal, put its competitors out of business" - Paul Graham (YC)
What You Will Learn
What is DevOps and how can you leverage it's principles to deliver value

What are containers, how they work and how you can leverage them

What is Docker, how to use it for developing and deploying your applications

How use Docker and containers in your current infrastructure and developer workflow

How to install and use Docker
What You Get
Examples of setting up development environments with Docker for

Python apps

Java apps

Php apps

Node Js apps

DevOps scripts to build and deploy Docker containers to AWS

Best practice for building containers and working with Volumes for data persistence

Tips and a Cheatsheet
Who Should Take This Workshop?
If you answer yes to any of the following questions then the DevOps course is for you.
Are you a developer looking for a quicker way to develop and build products?

Are you working for a large company and would like to use DevOps techniques to streamline moving from development to production?

Looking to implement the lean startup within a large company or an SME?

Looking to get involved in internal innovation projects at a large company?
Pre-Requisities
Understanding of basic linux commands (desired but not essential)

A Unix based laptop (desired but not essential)

A hunger to learn something new (essential)
About The Instructor
Mike is the co-founder and technology director at SEED Digital, a product development company that works with startups, social entrepreneurs and enterprises to help turn their ideas into sustainable businesses.
Mike has a Masters in Engineering and a background working for some of Australia's top tier Digital Marketing and Management consulting companies like Deloitte, Isobar and DT Digital.
+ More
What you will learn
How to develop your initial business model and key assumptions
How to quickly build cheap but effective prototypes to test your key assumptions
How to develop and measure key actionable metrics to gain valuable insights to guide you towards product market fit
What you will get
Completed business model
Completed value proposition
Set of experiments and metrics to test key business model assumptions
A virtual prototype
A working and live minimum viable product
Key metrics to measure and optimise towards helping find product market fit
A lean marketing strategy
Group feedback and expert insights
---
What to bring
Notebook and pen
The right side of your brain
Laptop
What to wear
Anything from smart casual to corporate
---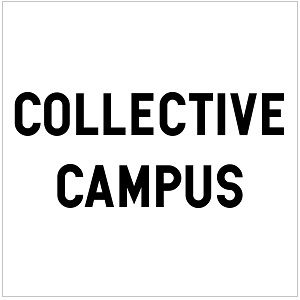 Open Innovation Hub where Startups and Corporates alike can Learn, Connect, and Innovate - together.
Offering short, high-impact classes and workshops on Lean Startup, Digital Marketing, Data Science, Design Thinking and Agile Methodologies.
Disrupt yourself, before someone else does.
+ More