Like weely giveaways? Like exclusive classes? Like special offers?
Then your'll love our Newsletter!
Code Collective - Front End Web Development (Part time course)
---
---
Description
CLASS SCHEDULE
6pm - 9pm Tuesday & Thursday nights +

10am - 4pm Saturday (12 hrs per week)

4 weeks total, 12 sessions, 48 delivery hours.
WHAT IS CODE COLLECTIVE? Code Collective is a 4 week part-time instructor led course geared towards beginners with little-to-no experience programming. Over the course of 12 classes, you'll learn the fundamentals of HTML, CSS, and Javascript - also known as Front-End Web Development. At the end of this course, you'll be adept at creating static websites, building simple web applications, and have a good sense of whether or not programming is right for you.
This course is being taught by Sam "Frenchie" Stewart, a software engineer and startup founder, currently working in computer security. He started mucking around with HTML/CSS at the age of 12. The curriculum is comprised of exercises, projects, code-alongs, and brief lectures. Students will become familiar with tools including the code editor, browser console, and terminal. If you have ever thought about becoming a software engineer, this course provides a quick and effective way to learn the basics.
HOW MUCH DOES THIS COURSE COST? Usually a $3500 course, as an introductory offer we're running it for just $1450. Payments must be paid in full to secure a spot. Limited places available.
DO I NEED A LAPTOP? Yes. We'd prefer you bring a Mac but Windows based machines will be okay as well.


DOES THIS COURSE GUARANTEE ME A SPOT IN THE FULL TIME PROGRAM? No. Although this course will prepare you for our admissions process, we cannot guarantee acceptance to the Code Collective Intensive. You'll have to go through the same Coding Challenge & Technical Interview as other applicants.
FAQ
Can I see the curriculum breakdown?For sure. Head over here to see a week by week breakdown of what we'll be going over.Are there discounts for teams?Yes, depending on numbers we do offer group discounts. Please emailinfo@collectivecamp.us with your requirements or call us on (03) 9996 1257.Why should I pay for instructor led instruction? I can get this stuff online.This is true, there are many fantastic avenues online for self learning which will provide just as good results. Our program is for those who want to ensure they can learn everything within a certain timeframe. By having an instructor and peers, you are held accountable, and will have the support you need to push through.What do you look for in applicants?Above all else, we look for those with perservarance and a drive to grapple with new challenges. We can reach you all the technical stuff.Any payment plan options?We will be offering a limited number of payment plan spots. To enquire about our payment plans please contact us at info@collectivecamp.us or call us on (03) 9996 1257.
+ More
---
What to bring
We'd prefer you bring a Mac but Windows based machines will be okay as well.
---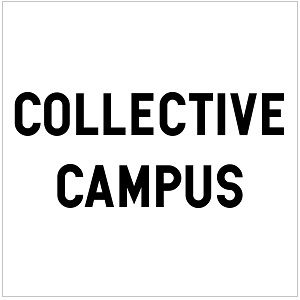 Open Innovation Hub where Startups and Corporates alike can Learn, Connect, and Innovate - together.
Offering short, high-impact classes and workshops on Lean Startup, Digital Marketing, Data Science, Design Thinking and Agile Methodologies.
Disrupt yourself, before someone else does.
+ More