DELE Exam Preparation - Level B1/B2
---
---
Description
Early Bird! Enrol before September 5 and save $20!
This course prepares you for the DELE B1/B2 exam and presumes students have acquired a level B1/B2 from the European Framework of Reference for Languages prior to enrolment. Inquire now for other levels or private lessons preparation.
What are the DELE Diplomas?
The Diplomas in Spanish as a Foreign Language (Diplomas de Español como Lengua Extranjera-DELE), issued by the Instituto Cervantes on behalf of the Spanish Ministry of Education, are official qualifications certifying levels of competence and command of the Spanish language. If you want to have a certificate of proficiency in Spanish or a Spanish language diploma that is valid throughout the world, you can register at Instituto Cervantes for the DELE (Diplomas of Spanish as a Foreign Language).
Where can I sit the DELE exam?
In Australia DELE exams are currently taken in Sydney (Cervantes Institute) and Melbourne (RMIT University). For information on dates and fees please refer to the Sydney Cervantes Institute website.
The course includes:
Familiarisation with the exam format
Grammar revision
Minimum vocabulary requirements and use in context
Speaking, listening, reading and writing activities simulating the exam tests
Tips to help you succeed in the exam
Mock exam and accredited DELE examiners feedback
Student's feedback
"I couldn't have passed my DELE exam without Farolito's help. In the lead up to the exam we worked through every practice exam available, and once we'd finished those, Eleonor created her own practice examples. Each week I was challenged by the activities we worked through and I was always impressed with the amount of effort Eleonor put in to preparing each lesson. When I took my exam, I felt confident with the format, the requirements and my level of Spanish. I recommend her DELE preparation courses to everyone interested in taking a DELE exam!"
Tracy, DELE B2 level, currently preparing for her C1 exams.
Learn Spanish, Spanish Classes, Spanish School, Spanish, Spanish lessons, Spanish travellers, Spanish conversation, Spanish for Beginners, Intermediate Spanish, South Yarra
+ More
Class Schedule
Wednesdays, 7.30-9pm, 5 October to 23 November (8 Classes) In preparation for the November 25th and 26th DELE exams in Melbourne, Sydney, Canberra and Brisbane
What you will learn
Get familiar with the structure of the test
Practice exactly what you need to pass
Grammar, text types and vocabulary revision
What you will get
Get feedback from accredited DELE examiners
Gain confidence to pass the DELE B1/B2 exam
---
What to bring
Claves del nuevo DELE B1/B2-Purchase from us $45
---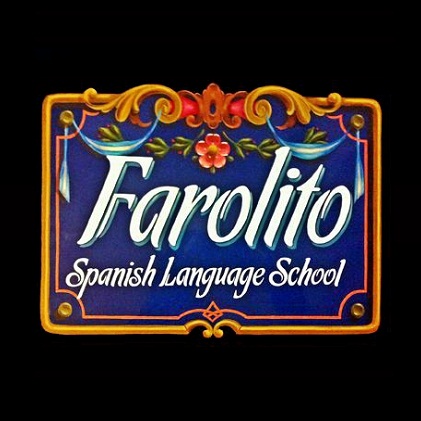 At Farolito Spanish Language School we pride ourselves of being fully dedicated to the teaching and promotion of Spanish language and Hispanic-Latin American cultures.
All our teachers are experienced and qualified to deliver quality teaching to adults and/or children.
All our teachers are native speakers of Spanish: you will hear the language as spoken in their countries of origin.
Farolito's classes are small (Avarage 5 students), with plenty of opportunity for conversation and clarifying doubts.
Your teacher gets to know you better and you progress more effectively in your learning.
We believe that communication is the key to learning and demonstrate it in our classes, whilst addressing all language competencies (speaking, listening, reading and writing) for complete language literacy.
We use proven methods and textbooks successful worldwide; our levels are in accordance with the Common European Framework of Reference for Languages which ensures that outcomes are consistent.
Farolito offers levels from Beginners to Advance Conversation: we are supportive throughout your learning experience from first steps to fluency.
We provide an exclusive learning zone for Farolito Spanish Language School students with support material to advance your learning.
Our Farolito community is alive by our regular activities, events and forum for student's exchange. We provide a fun and friendly environment, you will learn with gusto!
+ More
---
Cancelation & Refund Policy
Farolito Spanish Language School refund policy
Enrolments for group classes or private lessons are non-refundable

,

please choose carefully before enroling.
Credit options are available in case of extreme circumstances (E.g. sickness) in the first week of a course to be used in other course within a specific time (subject to availability).
+ More
Terms & Conditions
Farolito Spanish Language School terms and conditions of enrolment:
1. Refunds: Enrolments are non-refundable or redeemable for private lessons, please choose carefully before enroling.
2. Payment dates: Full payment of a course is required to process a booking. Full payment should be made before the term starting date.
3. Class cancellations: A minimum of 3 students is required to open a course. Payments are fully refunded in the event of cancellation of classes on behalf of Farolito Spanish.
4. Levels: We will ensure to recommend you the right level. However, we understand that sometimes it is difficult to find your feet on the right level. Changes are possible within the first week of the course you have enrolled in. Please contact us to discuss your options. Changes will be subjected to availability, as places are limited.
5. Payment: Full payment of a course is required to process a booking. Full payment should be made before the term starting date.
6. Missed classes: With our Farolito 'student's only' Wiki website you will have access to class materials, and you can use the forum or e-mail to ask questions and contact your teacher. If you missed a class you are also welcome to attend another one on that same week (at the same or lower level) to maintain the contact with the language (subject to students' numbers, please contact us before attending a make up class). Missed classes are not refounded.
7. Students number: A minimum of 3 students is required to open a course. In the case of a group class having less than 3 students Farolito reserves the right to shorten the class time to by 30min.
8. Private lessons: Please give note 48hs in advance to reschedule your class. Classes which are cancelled within 48hs to the scheduled time will be charged in full. Farolito Spanish will ensure to inform you in advace of any changes to your scheduled booking (Eg. Your teacher is sick and there is no replacement available). Block bookings are non-refundable, please choose carefully before enroling.
+ More
---