Term 3 - GEELONG - 1 day Auslan Intermediate course
---
---
Description
Learn to communicate with deaf and hard of hearing people in this fun and practical community based course that continues on from the Auslan (Beginners) course.
Through games, activities, group and pair work you will develop the ability to sign in a range of social and workplace settings.
This 1 day / 6 hour course is the perfect opportunity to continue your journey into learning Auslan and about the Deaf Community.
All of our teachers are either Native Deaf or qualified Auslan teachers who currently also teach in schools, workplaces and in the community. We are all passionate about teaching Auslan and making sure you enjoy learning Auslan.
As part of the course you will receive a course workbook with pictures of every sign taught in the course, along with set sentences to practice signing with. You will also receive a Certificate of Attendance with the number of hours you have undertaken.
List of the 10+ categories of signs that we will teach you in the Intermediate Auslan course: Pronouns, descriptions, In the community, In the home, In the workplace, Education, Weather, States and Countries, Accommodation, Geography, Opposites and more
+ More
Class Schedule
Saturday 16th September from 9.30am to 4pm. The option to pay via installments is available. Please email me - theauslancompany@gmail.com for more information)
What you will learn
Additional Auslan signs to further develop their scope of communicating in Auslan
To develop their Auslan skills through children's books
About deaf technology and various local deaf clubs and activities
What you will get
Morning and afternoon tea provided
Learn over 200 plus signs along with set sentences and activities
Group and pair work to make learning fun and interactive as well as practical - real life signing practice
Develop your auslan skills through signing children's books such as Dr Seuss and Where is the Green Sheep
Your Auslan tutor will be the same person who taught the Auslan Beginners course
You will receive a course workbook with all the photos and set sentences and activities in it
All students will receive an emailed Certificate of Attendance upon completion of the course
---
What to bring
Pen or pencil and a notebook
Your lunch (there are local shops close by as well)
Appropriate for
Specialist school staff, primary and high school staff as well as all support staff, parents of students in schools or in childcare or kindergarten, university or TAFE students, interested people,disability organisation staff.
---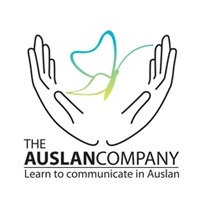 In 2005 The Auslan Company was established by myself, Darren Roberts. Today we are the largest provider of Auslan Community and Workplace Auslan Professional Development Training courses in Australia.
The Auslan Company is the only Auslan Training Organisation that is owned and run by Deaf people in Australia.
We hope that you enjoy coming to our courses and learning to communicate in Auslan :)
+ More
---
Cancelation & Refund Policy
PLEASE READ THIS CAREFULLY :)
Auslan Course Policy
The Auslan Company is dedicated to providing all students with an opportunity to learn Auslan. To do this, we require enrolments of between 11 and 20 people to allow for the best interaction and effective learning in class.
To ensure The Auslan Company can continue to provide excellent tuition at cost effective prices it is important that late enrolments and course withdrawals are limited.
Enrolments and Payments
The Auslan Company's preferred payment option is via Weteachme (visa/mastercard). However if this is not suitable please contact us for other arrangements. We can organise invoices especially if several people are enrolling through an organisation.
The Auslan Company accepts enrolment and payment right up to the closing date.
All late enrolments, within 5 days of course commencement, must be accompanied with payment via visa/mastercard.
Invoices
If a workplace requires an invoice for a staff member, please contact The Auslan Company with a purchase order number and contact details. This must be completed prior to enrolment closing.
Withdrawals
If a student wishes to withdraw from a course, The Auslan Company will need to receive an emailed notification at least 3 working days prior to the close of enrolments. This will then entitle the person to a full refund.
Late withdrawals, within 5 days of close of enrolments can occur and The Auslan Company understands that changes to personal circumstances can develop. Please contact us in regards to refund arrangements.
Course Cancellations
The Auslan Company reserves the right to cancel any course at any time.
All students will be contacted if this is to occur. The Auslan Company will offer a full refund to all enrolled students and if there is another course locally going ahead they have the opportunity to be enrolled in that course and their enrolment information will be changed by The Auslan Company.
*Concession refers to any TAFE or University students at the time of enrolment and any person on a Government benefits card. Proof of concession must be shown to the course teacher in the first class.
+ More
---