Like weely giveaways? Like exclusive classes? Like special offers?
Then your'll love our Newsletter!
One-On-One Singing Lessons for Beginners with Jenna Stamp
---
---
Description
We offer one on one lessons for singing students of all ages and levels in jazz, blues, pop and classical.
Lessons provide students with a comprehensive learning experience that helps them develop their full musical potential. Whether you want to be an international pop star, or just to improve your natural singing voice, the RMA offers a friendly, relaxed environment for lessons.
Introductory Class: Come along for 1 lesson and see if this is for you!
Note that we offer once-off introductory classes for you to come along, get a sense of the teacher, and to see if this is a good fit for you. If you do not wish to continue after the first class, just let us know.
About Jenna Stamp, Vocalist and Singing Teacher
With over 16 years of performing experience and wealth of vocal knowledge. Jenna is a sought-after vocal coach, who has an engaging personality and encouraging spirit. She offers a thorough knowledge of voice mechanics, breathing and phrasing and her approach is performance focused with the aim to build students technical skill and confidence. Jenna believes in the importance of story telling, musicality, rhythm and freedom of vocal expression.
Jenna has taken extensive private study in jazz attending a workshop with jazz legend Chick Corea in Massachusetts, and with Australian jazz performer Michelle Nicole. Her classical training includes extensive training with Kate Sadler, Beverly Peart and workshops with Jo Estill, Founder of the Estill Voice method. She has studied Jazz and performance at Monash University and has also completed a diploma in Music Tuition at MWT.
Jenna performs regularly on the jazz scene with her group Jenna and the Band Stripped Bass. She is always looking for ways to extend her practice with new contexts and collaborators including spoken word/ music performance of Léa Godard's work, Women Versus Nature, for boutique French/ Australian publishing house EMUE, performing guest vocals with rock bands such as EVOLETAH and Katie Underwood and fronting popular original indie band Monté in Adelaide from 1996- 2003. Jenna is an in demand singing teacher and vocal coach.
+ More
What you will learn
How to warm up your voice so you can sing with gusto
How to tackle the songs you want to sing
How to sing with confidence
What you will get
Expert 1-on-1 tuition from an accomplished teacher
A safe environment to explore your creativity
Honest and encouraging feedback to grow your talent
---
What to bring
The song you're working on
A great attitude
Appropriate for
Beginners are welcome.
---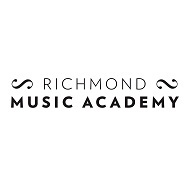 All our music lessons at the Richmond Music Academy are created with the individual student in mind. Whether you want to improve your shower singing skills, rip off steaming Jimi Hendrix blues guitar licks, or fly through an AMEB classical music exam, the Richmond Music Academy has the teachers, patience, experience and passion to make your next musical endeavor a successful one!
At the Academy we teach all ages and levels, so whether you're 6, or 86, an absolute beginner, or an experienced pro wanting to brush up your skills, the Richmond Music Academy has something for you.
Perfectly located in Burnley Street, Richmond, close to Swan Street tram stops and 2 minutes walk from Burnley Railway Station, the Richmond Music Academy offers Music lessons an easy 8 minute train ride from the CBD.
You can take the following one on one music lessons at the academy:
- Singing Lessons
- Piano Lessons
- Guitar Lessons
- Bass Guitar Lessons
- Alexander Technique Lessons
- Theory and Composition Lessons
+ More