One on One Drum Lessons for Beginners with Alex Roper
---
---
Description
The Richmond Music Academy offers one-on-one drum lessons. Classes are fun and diverse as students will learn a wide variety of skills including rhythm, groove, rudiments, musicality, creativity and music theory. Music genres covered include pop, rock, funk, soul, hip hop, R&B and electronica.
The main aim is for students to become great musicians and great drummers. Perfect for beginners, school-aged students and for people wanting to take their skills to the next level.
Introductory Class: Come along for 1 lesson and see if this is for you!
Note that we offer once-off introductory classes for you to come along, get a sense of the teacher, and to see if this is a good fit for you. If you do not wish to continue after the first class, just let us know.
About Alex Roper, Drum Teacher
Alex been playing drums for 10 years and has studied music (majoring on the drum kit) at the Victorian College of the Arts. She has been in bands across many genres and is an active performer in the live music scene in Melbourne.
Alex's passion is for performing and sharing the valuable information she has received over her years of training, with others.
To Alex, what makes an excellent drummer is the ability to maintain a steady tempo, being able to play a strong and fluent groove and having the ability to listen to people when playing in a group. Her teaching aims to provide students with a solid and broad basis to develop these and any specific skills a student wishes to learn, while creating an encouraging environment to learn in.
Her lessons cover material anywhere from technique, music reading, to playing rock beats and jazz solos. Alex is also passionate about encouraging all women and girls who are interested in learning the drums, to do so.
+ More
Class Schedule
Classes run weekly at the times listed below. While enrolled, you will be billed automatically every week. Sundays, 10:30am (30 or 45 minute lessons) Sundays, 1pm (30 or 45 minute lessons) Sundays, 3:15pm (30 or 45 minute lessons)
What you will learn
How to be a great drummer
How to play in several music styles: pop, rock, funk, soul, hip hop, R&B and electronica
How to improve your music skills - perfect for beginners!
What you will get
One-on-one lessons suitable for all ages
---
What to bring
Your own drumsticks and a great attitude!
---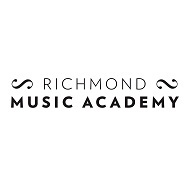 All our music lessons at the Richmond Music Academy are created with the individual student in mind. Whether you want to improve your shower singing skills, rip off steaming Jimi Hendrix blues guitar licks, or fly through an AMEB classical music exam, the Richmond Music Academy has the teachers, patience, experience and passion to make your next musical endeavor a successful one!
At the Academy we teach all ages and levels, so whether you're 6, or 86, an absolute beginner, or an experienced pro wanting to brush up your skills, the Richmond Music Academy has something for you.
Perfectly located in Burnley Street, Richmond, close to Swan Street tram stops and 2 minutes walk from Burnley Railway Station, the Richmond Music Academy offers Music lessons an easy 8 minute train ride from the CBD.
You can take the following one on one music lessons at the academy:
- Singing Lessons
- Piano Lessons
- Guitar Lessons
- Bass Guitar Lessons
- Alexander Technique Lessons
- Theory and Composition Lessons
+ More